Sounds Bigger Than It Actually Is: Bose SoundLink Revolve Test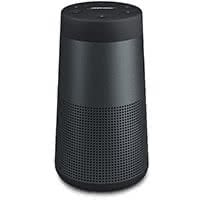 Portable speaker mostly have this downside: They have an average sound. Only a few manufacturers manage to offer a great sound experience in a small speaker so that it could keep up with larger sound systems. Bose wants to change this with the SoundLink Revolve and in their words, they released the most powerful portable Bluetooth speaker of all time. We tested the tiny gadget and reveal if they keep their advertised promise.
High-quality assembly
The Bose SoundLink Revolve makes a great first impression. It was manufactured with a seamless water-resistant aluminum housing that got the IPX4 classification. So it provides the optimal protection in case the speaker gets wet, for example on a party. The material is high-quality and the assembly leaves nothing to be desired.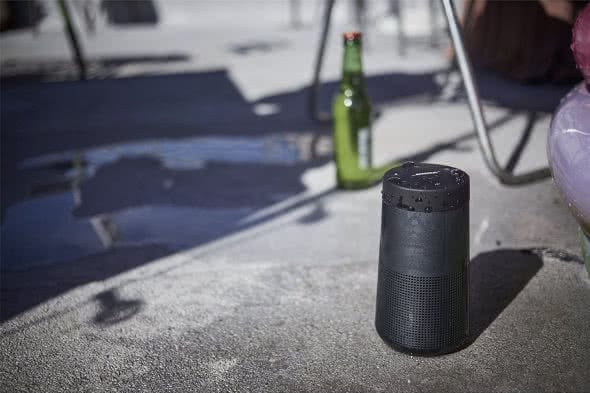 The speaker is almost as small as a regular glass and can be taken anywhere thanks to the conical design. You can even take calls directly with the box via the integrated hands-free function. It is also possible to use Siri for voice control. Operating the SoundLink Revolve is easy and the pairing with the iPhone via Bluetooth works perfectly. We can't even complain about the battery life. With a normal volume, it lasts for 11 to 12 hours.
Small device, big sound
Despite the small size of the SoundLink Revolve, it has a great sound and takes you by the first tone. The speaker is designed in a way that the 3D sound can spread in all directions. Therefore, if you place the SoundLink Revolve in the middle of the room, everyone can enjoy the same sound experience. You can obviously place it close to a wall as well so that it reflects the sound.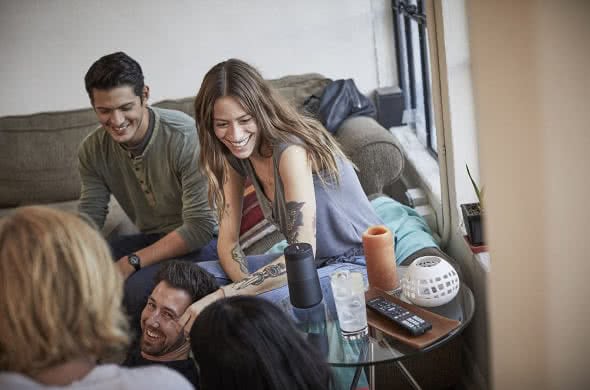 The bass is powerful without being dominant or distorted. The middle tones and trebles are clear and provide a very pleasant sound. The Revolve is perfectly tuned and has the punchy sound that is known for Bose.
Bose Connect app
If you want to get the most out of the little speaker, you should get the Bose Connect app. You can use it to switch between different Bluetooth devices and pair it via stereo and party mode. In addition, the application can give you product tips so that you can use the speaker the best way.
Pros:
waterresistent
360-degree-Sound
great Sound
Conclusion
The Bose SoundLink Revolve is perfect for everyone, who wants a speaker "to go" with a great sound. You will definitely notice that it is a premium manufacturer that is behind this little device because it stands out against competitor products with the sound and assembly. The only bad side of the story is: The relatively high price.