Photographing Like A Pro: 5 Practical Camera Gadgets For iPhones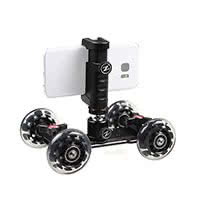 The iPhone provides one of the best cameras that is built in a smartphone. However, the potential is limited when it comes to zoom and focal length. We want to present you 5 practical gadgets that will help you to take photos like a pro. These tools will help you to make the most of your iPhone camera.
3 in 1 Clip-On Camera Lenses Kit by VicTsing
Without a doubt, the iPhone camera is great, but it shows some weaknesses in macro photographs. The Clip-On Lenses are supposed to help with their various focal lengths. The 3 in 1 set by VicTsing comes with an 180-degree fisheye, 0.65x wide angle lens, and 10x macro lens.
The lenses can be used with the back camera, as well as with the front camera. By the way, the photo quality is not suffering from the Clip-On Lenses because the lens is zooming for you and not the iPhone.
Check out 3 in 1 Clip-On Lens by VicTsing on Amazon!
Telephoto Lens with Stand by Hizek
Macro photographs are one weak spot for the iPhone camera and zooming is another one, because photos get blurry when you zoom in. This will be a problem of the past with the 12x Zoom Lens by Hizek.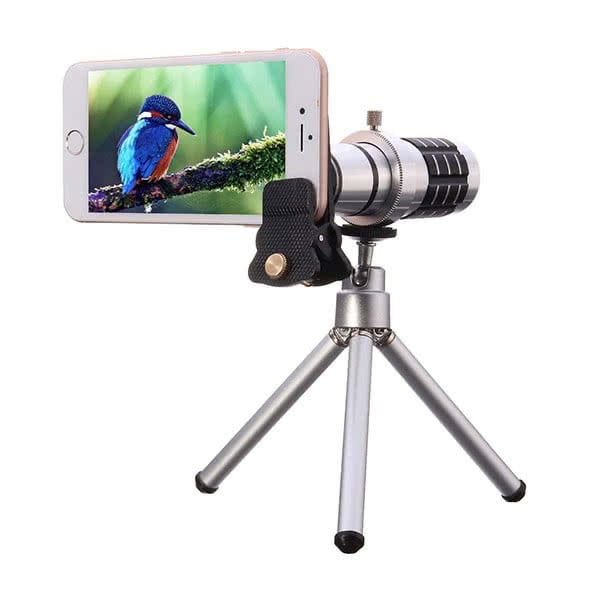 This gadget allows you take sharp photos of objects that are far away. The telephoto lens comes with a stand so that you can fix your iPhone and the photos don't get blurry.
Check out Telephoto Lens by Hizek on Amazon!
Phone Tripod with Bluetooth Remote by UBeesize
If you like to record videos and need your hands free, you will enjoy the Phone Tripod with Bluetooth Remote by UBeesize.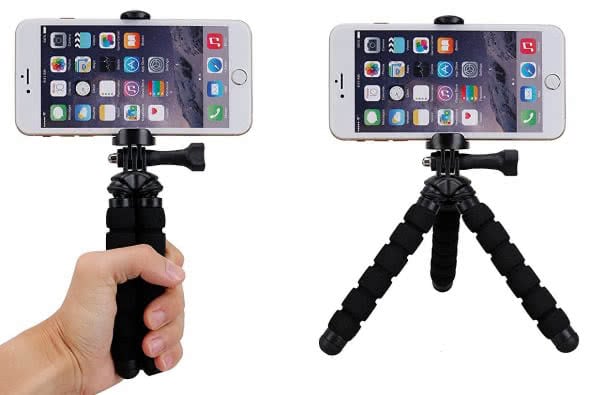 The gadget provides a secure position thanks to its rubberized feet. The flexible legs allow adjusting it according to the grounds so that you can even attach it to a pole, bike or branch. The Bluetooth remote assists in taking photos or recording videos from far away.
Check out Flexible Phone Tripod by UBeesize on Amazon!
LED Selfie Flash by Auxiwa
If you are a selfie fan, you will love the selfie ring light by Auxiwa. The little white spotlight can be attached to the top of your iPhone and provides perfect lighting for selfies. It is made of 36 small LEDs that shine in three different levels of brightness.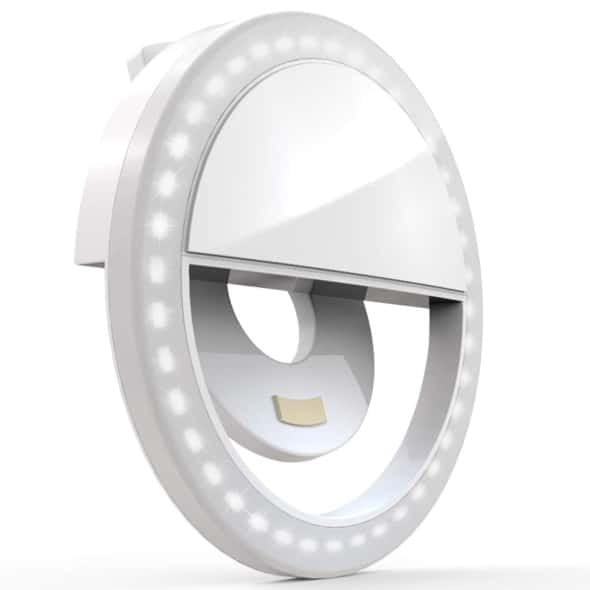 The circle is just as wide as an iPhone so that it fits in every pocket or purse.
Check out LED Selfie Flash by Auxiwa on Amazon!
iPhone Dolly Car by Ztylus
Are you often filming action-packed videos or dynamic short movies on your iPhone? Then we would recommend the light and portable iPhone Dolly Car by Ztylus.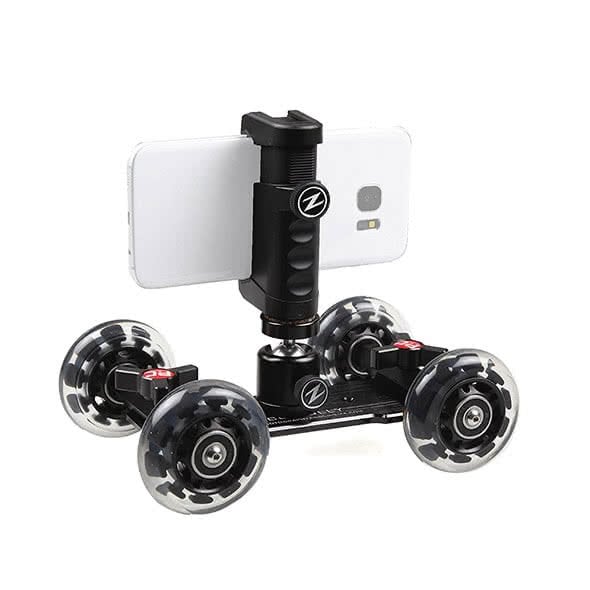 Thanks to the four inline skates wheels, the dolly is very quiet and can be precisely maneuvered for dynamic videos. As it can manage a load up to 20lbs (10kg), it is even compatible with DSLR cameras.