iPhone Backup Via Google Drive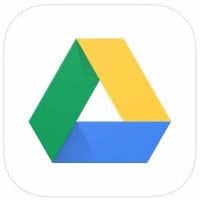 You can save photos and files directly to Google Drive on your iPhone. In this trick, we show you how to save your files as a backup on Google Drive in a few easy steps. This way you can access your files everywhere because the backup is always available.
Google Drive provides a desktop version as well as an app so that you can save files from any device. The Google Drive app allows access to all files at any given time. This way you can use your backup files on the go.
Saving photos with Google Drive
The transfer of photos from iPhone to Google Drive is extremely easy. You just have to create a folder, which you can name accordingly. To add photos to the folder, you have to tap the Plus icon and then Upload.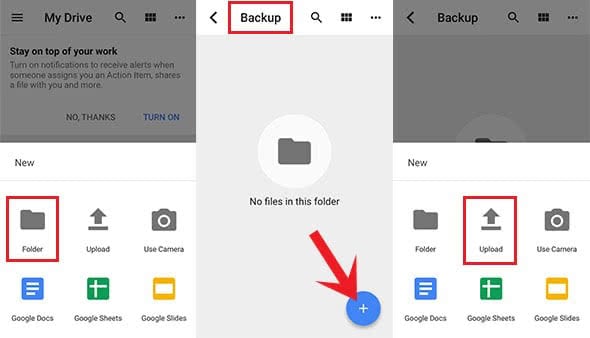 Choose Photos and Videos to upload photos to your backup folder. You have to allow Google Drive the access to your photos.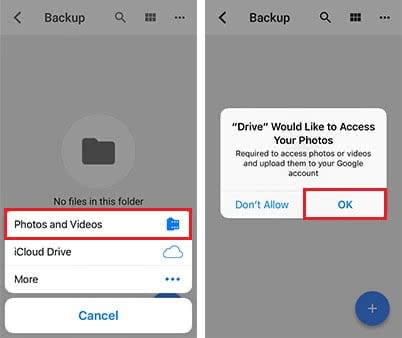 It will now display your photo albums from your iPhone so that you just have to pick the right album and start selecting the photos. As soon as you are done selecting photos, you can upload them to the Google Drive folder. That's it – your photos are backed up.
Transferring files from iCloud to Google Drive
In addition to the photos, you can also transfer files from your iCloud to Google Drive. Choose the backup folder in Google Drive, tap the Plus icon and click Upload. In the menu, you can choose iCloud Drive and then you have to select the files that you want to save.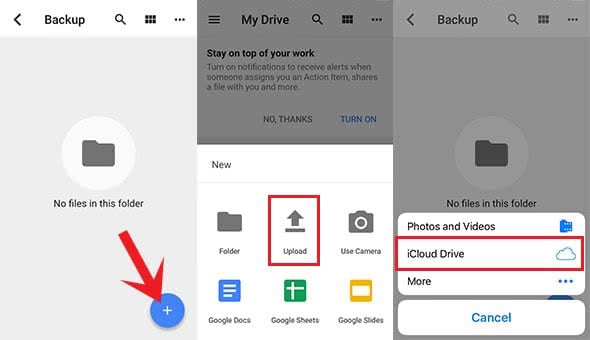 As soon as you selected all relevant files, you can transfer them to your Google Drive backup folder.