Enable Emojis (Emoticons) and Smiley Faces on your iPhone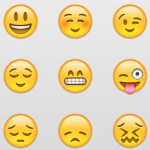 This guide deals with emoji (smiley faces) on iOS and how to enable them for quick access on your iPhone or iPad and iPod touch. Emojis are a great way of communicating your emotions in a text or iMessage, WhatsApp and other messengers or even email. Apple decided to include emoji in the form of a special keyboard, full of colorful little illustrations to brighten up your conversations.
How to enable Emoticons on iPhone
Workflow: Settings → General → Keyboard → Keyboards → Add New Keyboard → Emoji

Enabling emoji or smiley faces and symbols on your iPhone is a straightforward process. Open up the settings applications from your home screen. Select the 'General' section. Scroll down until you spot the options regarding the keyboard settings. Tap 'Keyboard' then 'Keyboards'.

Add the 'Emoji' keyboard (if not already present in the overview) by selecting it from the long list of available input methods.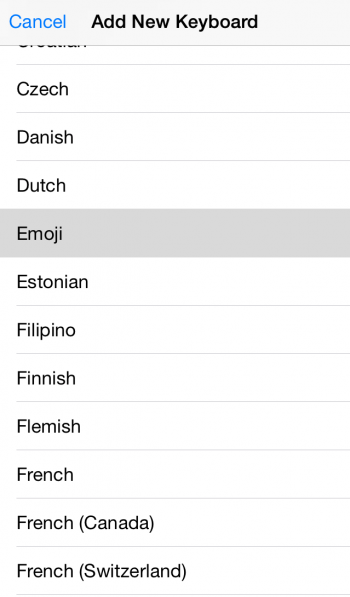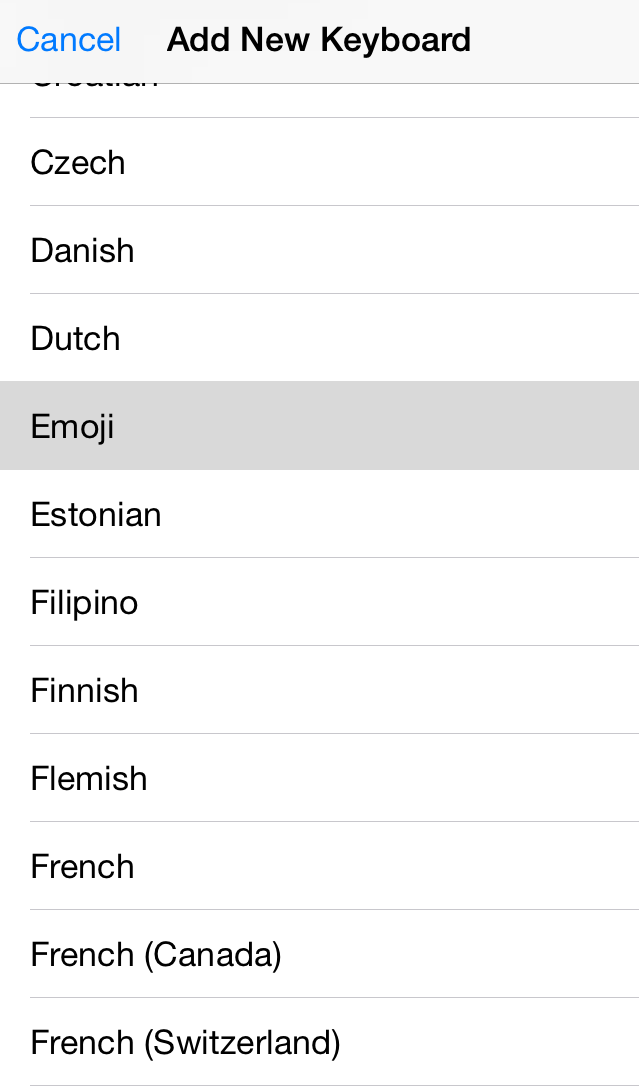 Afterwards, you can take your newly activated emoji for a spin. Open up any application with a text field or input field and tap the globe symbol on the bottom of the screen until you see an extensive selection of emoji. These full-color images can be used almost anywhere.
The symbols on the bottom bar denote topic groups, with the exception of the clock on the left hand side of the bar. Tapping on the clock will bring you to an overview of recently used emoji.
Note: If you are using any kind of alternate keyboard, you may see a dedicated button or panel for emoji already. The above guide specifically explains the process for the default setup.