How to Disable "Notification Center" on your Lock Screen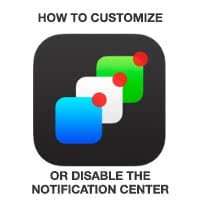 The Notification Center on your iPhone shows a practical summary of everything you might have missed or wish to be updated on. You can configure and customize it to suite your needs, this also goes for the Lock Screen of your phone. When locked, your iPhone will by default display information such as missed texts or calls to anyone who can snatch a look at the display. This might not be what you want in a work environment, where private messages or sports results and alike can pop up at inappropriate times.
Here's a guide on how to customize and even disable Notification Center on your iPhone. Or, to be more precise, how to disable apps showing their info on your Lock Screen without your explicit permission. This makes for a better mixed environment iPhone that is usable both at home and in a professional setting.
What is the Notification Center?
By swiping downwards from the top edge of the screen, we can take a peek at the Notification Center. If you scroll down all the way, you can directly customize the order and composition of elements in the Notification Center on your iPhone. Incredibly quick and useful is the calendar widget, which takes care of displaying your upcoming events for the day. At the top of the Notification Center you'll notice a division into your "Today" view and the "Notifications". Now you're ready to learn how to customize all aspects of it and disable certain elements from appearing on your Lock Screen.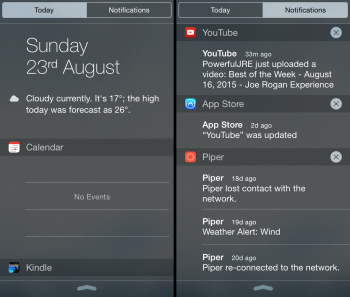 Hiding apps from the notification area on the Lock Screen
Settings > Notifications > (select item) > Show on Lock Screen

To adjust the amount of items that will be shown per app in the notification area of your Lock Screen, we need to get into the detail setting page of each respective app. Open up your "Settings" app and go to "Notifications", then tap on the app in question.

We picked the "Phone" app as an example, as it will display missed calls and the name of the contact on the Lock Screen, which might be undesirable for privacy reasons. To disable the Notification Center messages from showing on your Lock Screen, simply disable the "Show on Lock Screen" toggle.

Hint: By the way, you can also adjust the number of items this specific app will display in the full Notification Center by modifying the "Show in Notification Center" count.