How To Make Facebook 3D Photos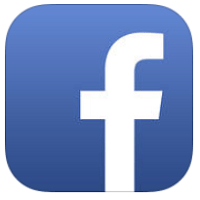 If you own an iPhone with a dual camera and have the Facebook app installed on it, you can create 3D photos directly in the app. The feature makes use of the portrait mode on all iPhones with a dual lens camera and creates a nice 3D effect. We show you how to use the feature!
How to create 3D photos for Facebook
To create 3D photos in the Facebook app, you need an iPhone with a dual camera system, i.e. an iPhone 7 Plus, iPhone 8 Plus, iPhone X or iPhone Xs (Max). On the other hand, you have to take a few photos in portrait mode, which the Facebook software then converts into three-dimensional images.
According to Facebook, the technology calculates the distance between the photo object in the foreground and the background, creating a vibrant depth effect. If you rotate and pan your iPhone, you get the impression as if you are looking right into the photo. You can then share the 3D image in the news feed or view it via VR glasses.
And here's how it works:
Open the Facebook app on your iPhone and create a new post.
Scroll down a bit and tap on "3D photo" to open the Portraits view.
Select a photo you want to share, tap on "Next" and press "Share" in the upper right corner.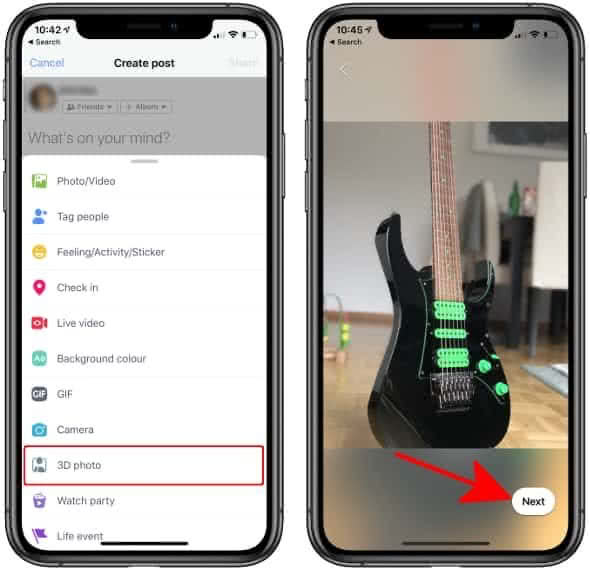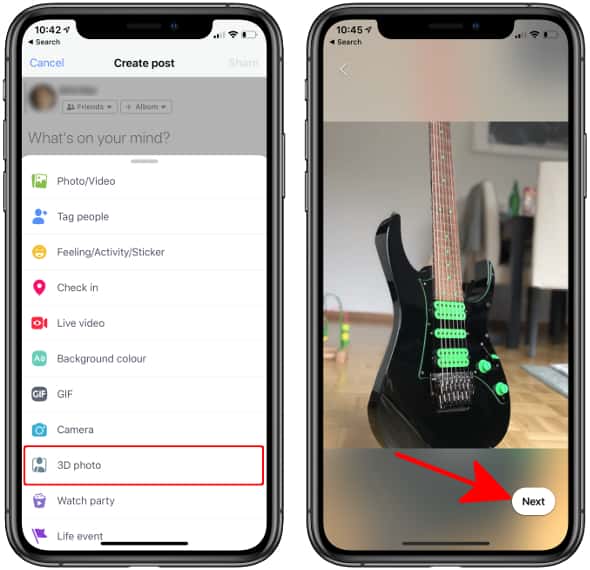 Tips for better 3D photos
Facebook has published the following tips for an optimal 3D effect:
1. You will get the best results if you are one to two meters away from your photo object. This way, the depth information of the portrait mode can be optimally used by the 3D feature.
2. You can get better 3D photos by taking a high-contrast photo. Someone who wears a blue shirt and stands in front of a blue background will stand out less than someone with things in a different color.
3. Pay attention to materials and textures. You'll get the best results with objects that have solid edges and don't shine too much. You should avoid transparent objects such as glass, as the depth sensors have difficulty detecting transparent objects.