iPhone App Folder: How to Organize Apps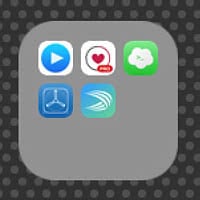 Your first week with a brand new iPhone: Lots of new apps and a huge mess on your Home Screen. You could just utilize Spotlight to find the one app you are looking for or reorder them in some fashion, but ultimately nothing will beat a proper iPhone app folder. Organizing your apps into folders has several advantages, one of them being the added space on both your Home Screen and the iPhone dock at the bottom of the screen.
One of the most common questions for newcomers is therefore: How can I create folders on my iPhone and place apps into those folders? If you've been using an Android device for the past couple of years, this question might at best result in some head-scratching.
How to create and edit an iPhone app folder
Go to your Home Screen by unlocking your iPhone or pressing the Home Button from within an app. Press and hold one of your app icons until they all start to jiggle around merrily, then let go. This jiggling animation signifies that your Home Screen is in edit mode and ready for changes. Now tap and hold one of the app icons and drag it onto another icon or folder.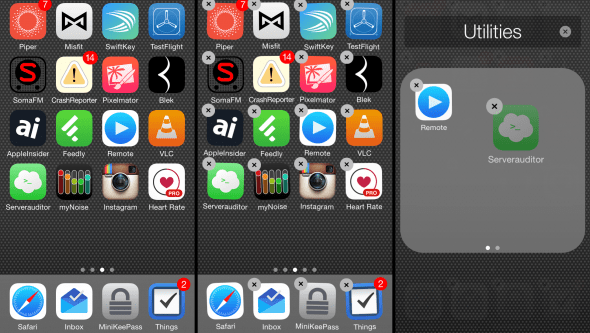 You should see a translucent folder forming. You can now name the new folder by tapping the suggested title at the top, or simply keep the folder name as it is. To return to the Home Screen, tap outside of the folder. You can now drag additional icons in there, if you wish. Your app icons within a folder are completely reorganizable. Just tap and drag until you get the order you prefer. By pressing the Home Button once, we can leave the edit mode and save our changes.
Hints: You can add as many apps to a folder as you wish. If you fill one page of the folder with icons (9 items), another page will automagically appear. Navigating between the different pages of a folder is accomplished by swiping horizontally across the frosted glass surface of the folder. There is also the option of dragging folders to your dock. Make sure that you have an empty slot in the dock before attempting to reorganize it via adding folders.