How to Sell Your iPhone Safely

What is the best way to sell your iPhone? Getting a good return on used Apple products is far easier than selling, say, an Android device. With every new iPhone generation many users want to sell their old Apple devices. Like with the iPhone X and iPhone 8 (Plus),, plenty of people will want to buy your older iPhone 7 (Plus) or iPhone 6/6s (Plus) and older for a good price. Or you can use the Apple Recycle Program to trade your old iPhone for new device.
You can also take advantage of a number of trade-in programs, such as the "Apple GiveBack" program, which will turn your old device into a gift card for purchasing new stuff at the Apple Store. Selling your iPhone is easier than you might think, here's what to look out for in order to get the best deals and most money for your device.
Turn your old iPhone into money
The first stop should be your friends and relatives. Do any of them need an iPhone? If there's noone you could sell it to directly, you can check out the following services and sites. Trade in iPhone or just sell your old iPhone, so many choices.
Tip: Before you sell your iPhone you should delete all of your personal data. Learn how to restore your iPhone to factory settings.
Sell your iPhone (safely) on Craigslist
If you happen to live in the United States, Craiglist ist a great place to sell your iPhone if you are cautious enough. Schedule the meetup to take place in a public location such as a lobby in a bank or a Starbucks and bring a friend for your own safety. Banks are great for this purpose, as they come with security guards and camera systems, deterring potential robbers from taking advantage of you and stealing your property.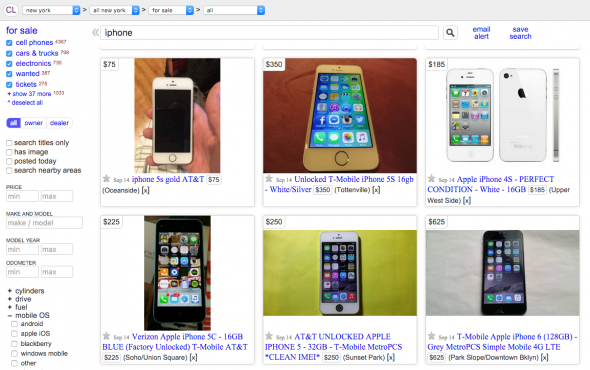 Sell your iPhone on eBay and Amazon Marketplace count as proven but expensive
Another way would be to list your iPhone on eBay or Amazon Marketplace. Both take rather hefty fees for their services, but guarantee a decent price and an easy way to gauge the market. You will still have to write a product description (or copy one from the templates) and it is recommended to add a few pictures of the state of your device.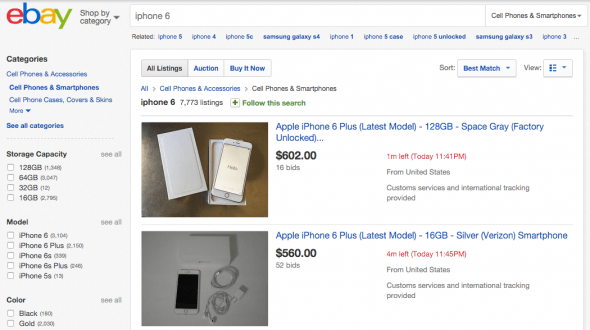 Buy and sell used iPhones via Gazelle, Usell, iCracked
If you want the lowest effort method, try Gazelle, usell and iCracked. These are specialized services for taking used iPhones and selling them, but you won't have to wait until they make the sale. They act as resellers and determine the value of your iPhone by looking at damages, worn parts or scratches on the screen. These are primarily good for iPhones in good to great condition, otherwise you will have to expect hefty deductions.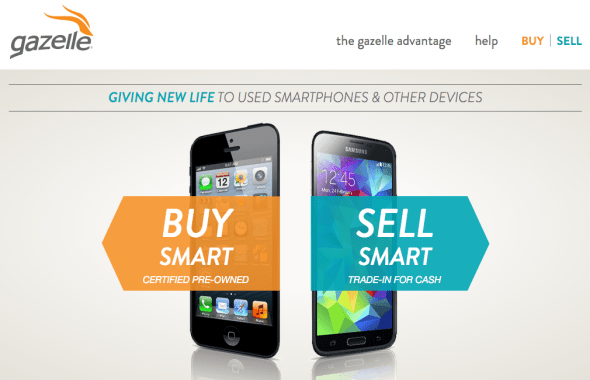 Use Apple GiveBack and Trade in your iPhone
Last but not least, the environmentally friendly option would be Apple GiveBack to trade in your iPhone for a giftcard.Whether your device ends up being harvested for parts and raw materials or might make a reappearance in the refurb store – who knows?
The great thing about this method is that you can be sure that your device is dealt with professionally and you are compensated in gift cards, which you can then use towards a purchase of a new Apple iPhone. Unfortunately, it is also the least profitable method of selling your old iPhone. You can either mail the device in, or bring it to an Apple Store and get credited right away.