How To Recover Deleted Apps

Many users are hoarding a large number of apps on their iPhones, which – especially on iPhones with less storage capacity – has to lead to a clean-up from time to time. In particular, rarely used and particularly large apps are deleted. But what if you delete an app by mistake and would like to have it back? Here's how to recover deleted apps on iPhone!
How to restore deleted app on iPhone
App Store → profile icon → Purchased → My Purchases → Not on this iPhone

In order to restore deleted apps, you must first open the "App Store" app on your iPhone. Then press the profile icon in the upper right corner. Then tap on "Purchased" and select "My Purchases".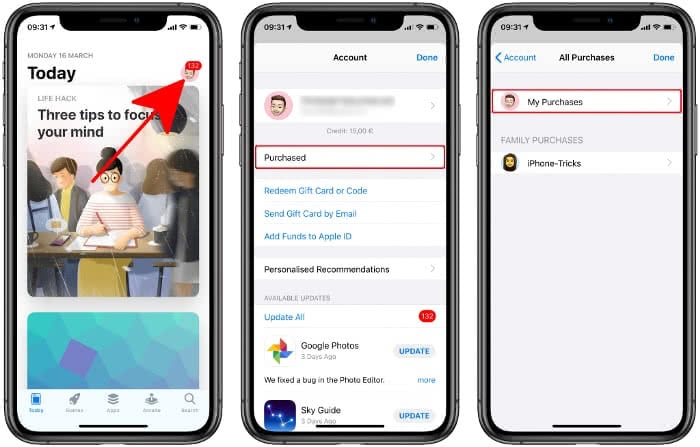 Then narrow the selection by tapping "Not on this iPhone" in the top right corner. Only those apps that you have already downloaded but are not currently installed on your iPhone will be displayed. You will also find apps that you bought or downloaded for free with other iOS devices, provided you use the same Apple ID on both devices. With a tap on the cloud symbol you can reinstall the iPhone app you want to recover.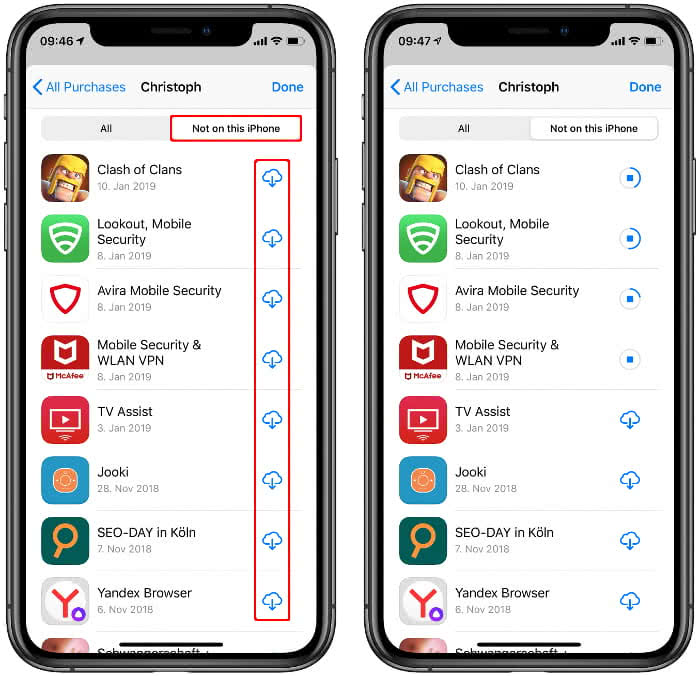 Unfortunately, iOS currently does not offer an automated way to recover an app that has just been deleted. In any case, the "Shake to Undo" feature with which you can undo text entries and recover mails that have been deleted by mistake would be a good idea. As long as we wait for Apple to include an easier way to recover deleted applications in future iOS updates, we will have to resort to the manual procedure shown above.
Reload paid apps for free
It is important to mention in this context that iOS remembers your purchases. So if you have already spent money on a paid app, you don't have to do it again and you can download the paid app as often as you like. This also applies to in-app purchases that you do not need to make again. To do this, tap on the small cloud symbol as described above.