Prime Instant Video: How to Watch From Abroad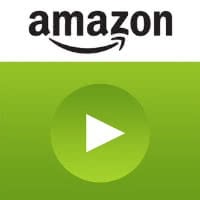 Prime Instant Video, which is also known as Amazon Instant Video in other regions, is a competitor to video streaming services such as Netflix and Hulu. To watch Prime Instant Video from abroad using your existing account, we have to employ a little trick on your iPhone.
Note: We do not support circumventing copyright mechanisms or breaking the law. This guide was written for informational purposes only. Please consult your local jurisdiction and terms of service.
How to get around the geoblocking issue
Certain restrictions regarding licensing and geoblocking don't permit the usage of your account while abroad. To watch some Prime Instant Video while you are on vacation, your iPhone needs to connect to a free VPN server that matches your home location. This way, the streaming client will be fooled into "believing" that you are still at home and play all of your content.
See our guide on how to configure a free VPN app on your iPhone. Note that most free VPN providers place restrictions on how much bandwidth you can use. When you exceed the given data limit, your connection will be cut off. To continue watching Prime Instant Video in a different country than your homeland, check out a couple of VPN apps that offer a free trial or subscribe to one of the affordable options that are made for watching media.
Great VPN app: Freedome
We can recommend the excellent Freedome app that comes with a huge selection of VPN locations around the globe and offers a free trial of 14 days. After the trial, it's only $2.99 a month.
Once connected to your VPN service, fire up the Prime Instant Video app and enjoy a movie or an episode of your favorite series! Note that additional charges may apply, if using a hotel WiFi.