How To Add Favorites In Safari
The mobile version of Safari has been reduced to the essentials and offers users exactly what they expect: an easy-to-use browser without the frills and gadgets they've come to expect from iOS. As a result, there are sometimes functions hidden under the surface that you might not even notice during normal use. This includes the ability to add Favorites in Safari.
Bookmarks & Favorites: What's the difference?
While bookmarks that you set for certain websites you want to visit more often are collected in a list that is somewhat hidden, "Favorites" are displayed each time you open a new tab. Therefore Favorites offer particularly fast access to certain web pages.
Add Favorites in the Safari browser

Safari → Share button → Add to Favorites

To add a webpage that is currently open in Safari to your Favorites, first tap the Share icon in the navigation bar below. Then tap the "Save to Favorites" option in the Share menu.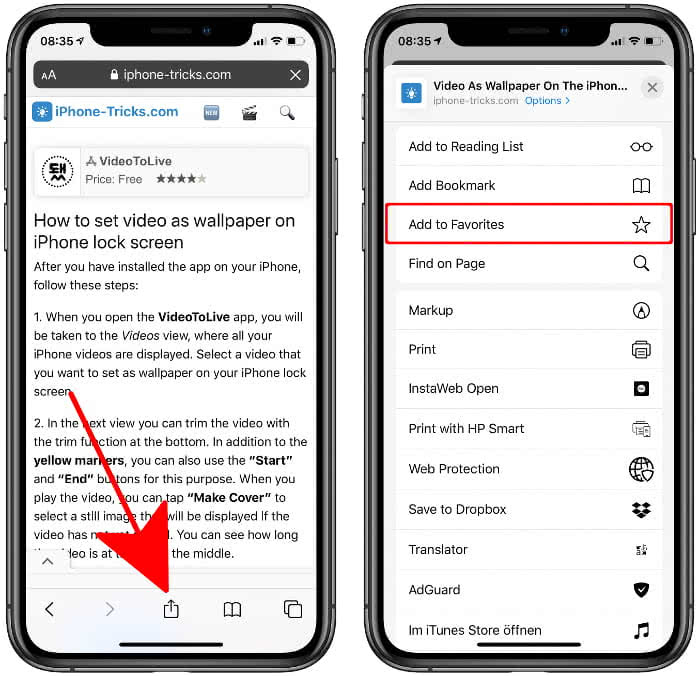 A new screen will open, where you can change the automatically assigned title and also the URL (internet address). Tap "Save" in the upper right corner to add the webpage to Favorites in Safari.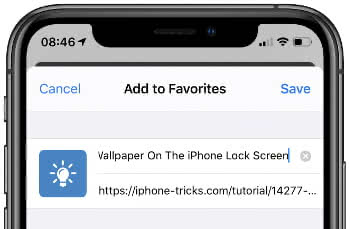 Of course you can edit, delete and change the order of your Favorites once they have been created!
Show Favorites in Safari
You can find your Favorites by simply opening a new tab in Safari. To do this, click on the Tabs button in the lower right-hand corner of any web page and press the Plus symbol in the bottom centre. In the following overview, all your Favorites are displayed as app icons.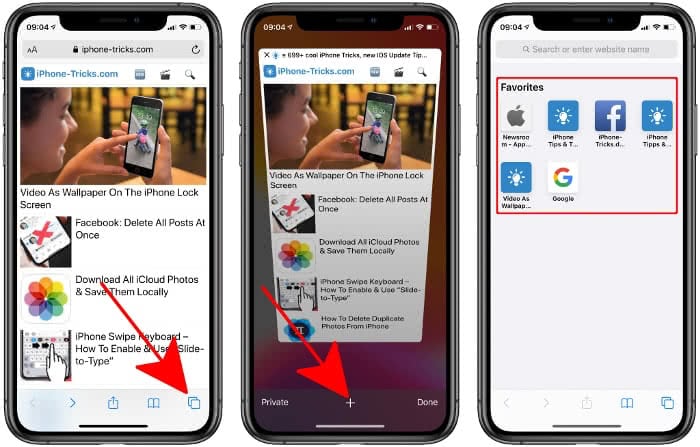 Alternatively you can reach your Favorites via the Bookmarks list. In Safari, first tap the Bookmarks icon at the bottom of the list (open book). Make sure that the Bookmarks tab is selected in the upper left corner and then tap the "Favorites" option.