How To Cancel Apple Music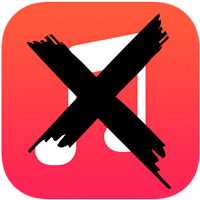 Whether you've been using Apple's music streaming service Apple Music for some time or just recently purchased a trial subscription, you can cancel your Apple Music membership on your iPhone in just a few simple steps. We'll show you how it works!
As you probably know, if you subscribe to Apple Music for the first time you get 3 month of free trial. If you don't disable the automatic renewal of your subscription, your account will be charged the regular fee after the trial period runs out. Apple Music is billed on a monthly basis and can be cancelled in the same timeframe, although you need to make your decision at least 24 hours before the due date for renewal. In order to cancel your subscription follow the steps below.
Cancel Apple Music membership and disable automatic renewal
Settings > [your Name] > iTunes & App Store > Apple ID > View Apple ID > Subscriptions > Cancel Subscription

First, open up the Settings on your iPhone. Tap your name at the top of the list und select "iTunes & App Store". Then click on your Apple ID at the top and choose "View Apple ID". Next you scroll down a bit and select "Subscriptions". Go to the option "Apple Music Membership" and tap on "Cancel Subcription". The automatic renewal of your subscription is now disabled so you won't be charged anymore.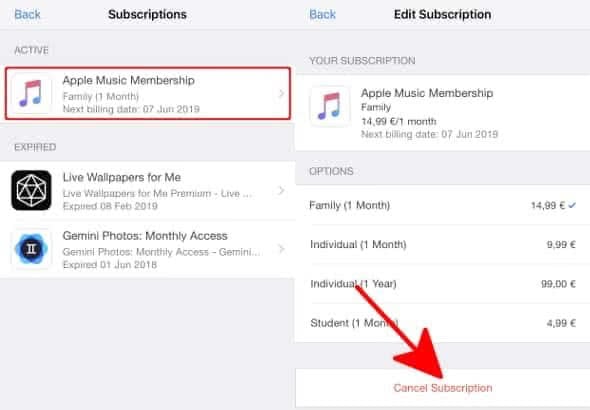 You will be able to continue listening to Apple Music until your subscription (or free trial) runs out. Should you change your mind: The option to select one of the paid plans will still be there. Simply follow the same path as above and select one of the renewal options to subscribe to Apple Music again.