Facedown Detection: Battery Saving Feature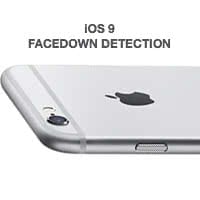 Here's everything there is to know about Facedown Detection. This feature has the main purpose of improving your battery life through reducing the amount of time the screen is lit up. As soon as you place your iPhone on any type of surface with the screen facing downwards, iOS should engage its facedown detection and keep the screen from lighting up when you receive a notification of any kind. Instead, you will either be notified via sound or vibration (or the taptic engine).
Is Facedown Detection supported on my iPhone?
Note that not all devices support Facedown Detection.
Only newer models such as the iPhone 5s, iPhone 6, iPhone 6 Plus, iPhone 6s and iPhone 6s Plus support Facedown Detection due to the sensor hardware requirements. Facedown Detection requires a dedicated motion tracking unit in the form of a motion coprocessor, which prior models do not include.
Facedown Detection should work on glass tables and other transparent or translucent surfaces, as multiple sensors are used to determine the orientation of the iPhone, not only the ambient light and proximity sensors. It even works when your iPhone is suspended in the air, or partially suspended.
Users of an Apple Watch: You won't need or see Facedown Detection at work as long as your watch is connected to the iPhone, as notifications will typically be displayed on the display on your wrist instead. This can only be circumvented by disconnecting the Apple Watch from the iPhone by severing the Bluetooth connection.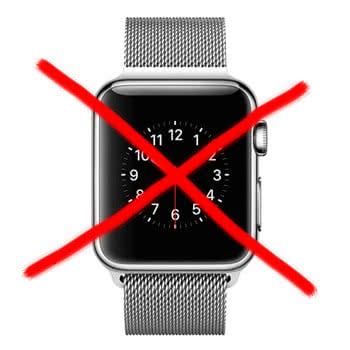 How to disable Facedown Detection on iPhone
If, for some reason, you would like to disable Facedown Detection, you can do this by accessing the "Fitness Tracking" toggle and disabling it via the following menu. This also works the other way around, e.g. if you have noticed that Facedown Detection is supported but not working properly. Use the menu path below to find the relevant setting:

Settings > Privacy > Motion & Fitness > Fitness Tracking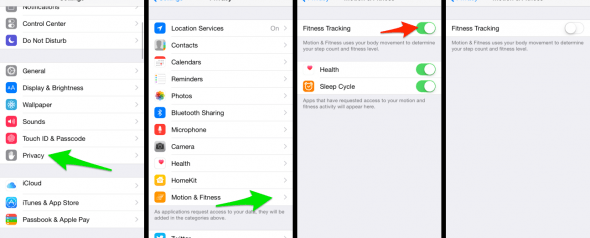 Are you interesting in squeezing some more battery life out of your iPhone? Check out our guide on battery runtime and best practices.