How to Install Flash on Your iPhone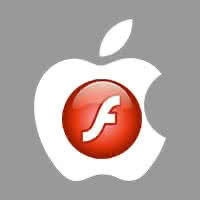 Apple doesn't support flash on the iPhone, iPad or any other iOS device. This has been a source of frustration for numerous users, who tried to play flash videos or games and other kinds of interactive content on their iDevices. But there is a workaround that allows you to use Adobe Flash Player on iPhone and iPad. And it comes in the form of a third-party app, a browser to be precise. Here's how to do it.
You will have to acquire a special kind of browser with rudimentary and/or supplementary flash support for your iPhone or iPad. Note that there will probably never be full support for this older technology on modern iOS devices.
How does Adobe Flash for iOS work?
Third parties use their own servers in the cloud to transcode, convert and optimize flash content for mobile playback on Apple's operating system. This means that there can and will be some drawbacks. Performance and security can suffer, as all of your data will have to traverse the third party's servers. This means that everything could be slowed down by the extra step, or that your connections could be vulnerable to attackers. Our solutions below, however, work pretty well for most use cases and flaunt their speed-ups and security features in the App Store while earning more than decent reviews.
Puffin Web Browser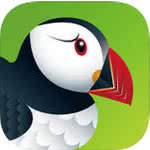 A solid recommendation is always the well known and popular "Puffin Web Browser", which you can try for free during a trial period of 14 days. After that, you will have to pay for the upgrade and get "Puffin Browser Pro"  to keep using the advanced features, including Adobe Flash support on the iPhone. The developers behind this browser alternative claim that their product is also faster than the default Safari browser which comes preinstalled on your iPhone.
Puffin even supports your iPhone's camera and microphone for video conferencing in flash-based applications and websites. All of your connections are automatically encrypted while browsing with Puffin.
Photon Flash Player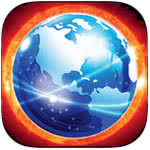 Another great one would be the "Photon Flash Player", which is also a full-fledged browser application that you can use to surf the web, view flash content in the form of games, music and videos as well as surf anonymously and use a huge number of tabs. Additionally, Photon allows you to use a split-screen view and thus open up several web addresses at the same time. The price point is identical to the Puffin web browser and will set you back around $3.99 or less, depending upon whether they have an offer running.
The customer reviews are pretty good for both of our recommendations, so it eventually comes down to your personal taste. We suggest you take a look at the screenshots for both appsin the iTunes App Store.