Use Restrictions To Block Unwanted Apps On Your iPhone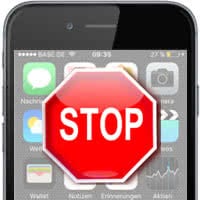 Here's a tutorial on how to block apps on iPhone for privacy purposes or for limiting the access your kids have on iOS devices such as the iPad, iPod touch or iPhone. Restricting the access to apps is possible using only pre-installed technology and does not require separate applications when using an iPhone or other iOS devices. We will demonstrate how easily you can block usage of Safari, the camera or FaceTime calls. You can also use this feature to block anyone from installing apps on your device if unauthorized, even if they know your Apple ID password. This great feature does in fact help you tremendously in creating a child-proof iOS install, or lock down the security aspects of an iPhone that is used in a business environment.
How to restrict access to apps on iPhone
Settings > General > Restrictions

Go to your "Settings" app and select the "General" section, then tap "Restrictions" at the bottom of your screen. You may have to scroll down a little bit, depending on your device type. Now tap "Enable Restrictions" and set a unique passcode for the feature. Make sure to remember it, as there is no easy way to reset it, other than restoring the device to factory settings.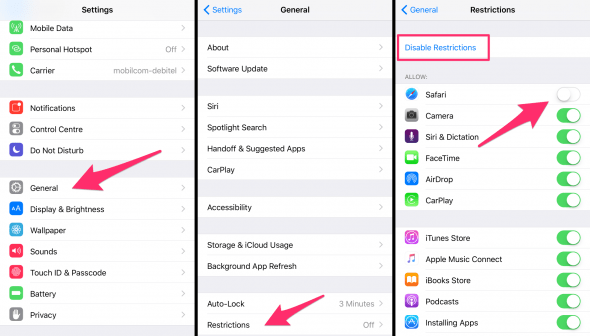 Once you have enabled restrictions, you can start turning off individual features and apps. Do this by tapping any of the toggles in the list. The exact makeup of your configuration will vary with respect to your situation, perhaps you'd like to leave all apps enabled and just aim to restrict file transfer via AirDrop for security reasons. Using a restricted feature or app will prompt the user for your restriction passcode, which he cannot bypass easily. Turning off a feature such as the Camera will affect all apps and even lead to the stock "Camera" app disappearing from the Home Screen.
Now you know how to adapt iOS to your taste and restrict access to apps or block entire features from being used without your permission or passcode. Did you enjoy this article? Make sure to follow us and stay tuned for more helpful tips and tricks.