Top 8 Hidden Features From Snapchat You Should Know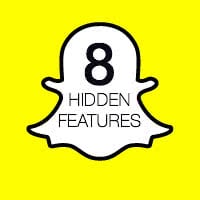 These days, everyone wants to know Snapchat tricks to impress their friends, so we compiled a list of our top 8 tricks for you. Snapchat has caught on as one of the most popular messengers of all time, especially on iOS. iPhone users love to communicate visually. The "snaps" you use to send your friends cute or amusing images, with your own personal touch, delete themselves after a couple of seconds. Which could be described as the very appeal of Snapchat. Its essence is the perishable message, the humor of the moment.
Hint: Are you new to Snapchat? Check out our beginner's guide to Snapchat.
How to use old Snapchat lenses

Snapchat has the habit of switching out the "lenses" in the app from time to time. Lenses are basically filters and effects which you can apply to your images, to make them look different or special. Some of them are so cool, we wouldn't want to miss them. Luckily we found a trick that allows you to get back some of those expired and unavailable lenses by changing your iPhone Settings quite easily.

Settings → General → Date & Time → Set Automatically

By manipulating the current date and time, we can trick Snapchat into making those older lenses available. Go to your "Settings" on your iPhone, select "General" and then tap "Date & Time". Uncheck the "Set Automatically" option and select a date in the past, then go back to your Snapchat app. You should now be able to pick another lense.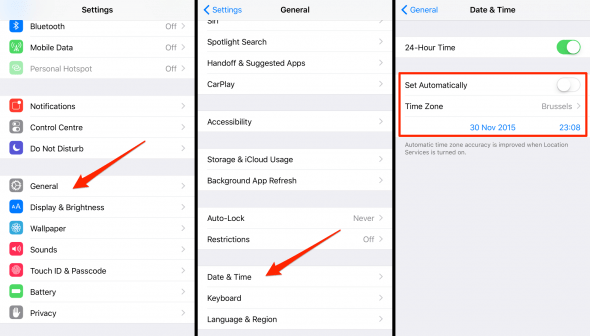 Make sure to re-enable the automatic date and time settings, or you will end up in all sorts of confusing messes with regards to your calendar, reminders or other features.
Using two lenses/ filters at once
Can't decide on which Snapchat filter to use? You can actually combine two of your favorite filters by laying one finger onto the display after selecting the first one. Then, using a second finger, swipe left or right to overlay the next filter on top. This little tricks works in any combination!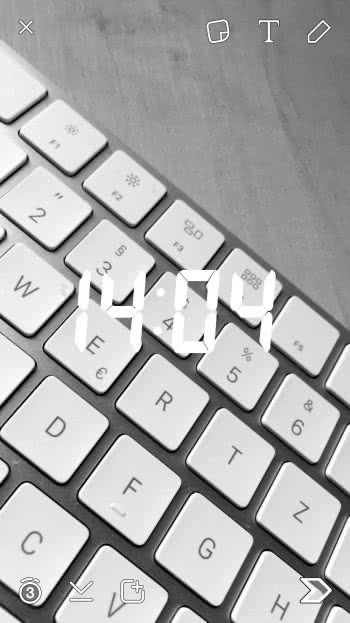 How to protect your Snapchat account

Aside from using a long and complex password, you should probably make sure that no-one else breaks into your Snapchat account by taking additional safety measures.

Snapchat → Settings → Login Verification

Tap the little ghost at the top of your Snapchat app to access the main menu. Then tap "Login Verification" to set up another layer of security using the two-step-verification. Setting up Snapchat on another device will require a verification code that is sent to your number via textmessage.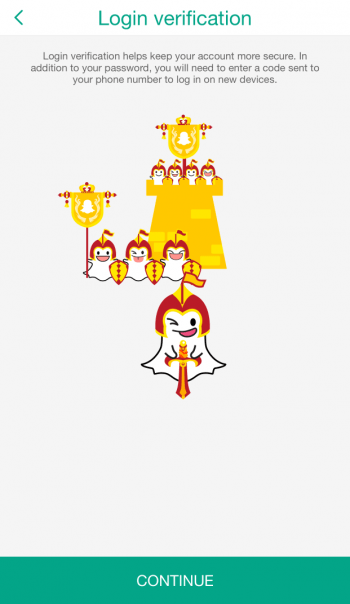 How to change the name of a Snapchat contact

Snapchat → Chat → Edit Name

The names of your Snapchat contacts can actually be edited. This comes in handy, when you want to apply a certain nickname to a contact to clarify. Go to your chat view and tap the menu button at the top left of the screen. Then tap "Edit name" to change the display name of the respective contact.
How to add more text to a Snapchat
Snapchat is pretty restrictive, when it comes to adding text to your snaps. We found a trick to add multiple, additional lines of text to your snaps.
Simply open up the "Notes" on your iPhone and create a new note. Add a couple of line breaks. Then double tap or tap and hold to select the empty line breaks, copy them to your clipboard for later use. Return to Snapchat and add some text onto an image. Now double tap and select "Insert" to place your line breaks in the text field. This method allows you to circumvent Snapchat's limitation with regards to text.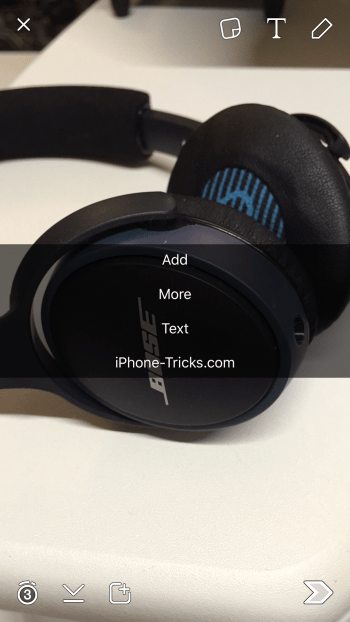 How to reduce Snapchat data usage

Snapchat → Settings → Manage → Travel Mode

Here's how to reduce Snapchat's data usage while you are out and about. By default, Snapchat downloads snaps even while you are not using the app, which might be using up a lot of data.
To disable this behavior, go to your Snapchat settings menu by tapping the little ghost icon, then tap "Manage" and enable "Travel Mode". This will make sure that images are only loaded when requested by you, the user.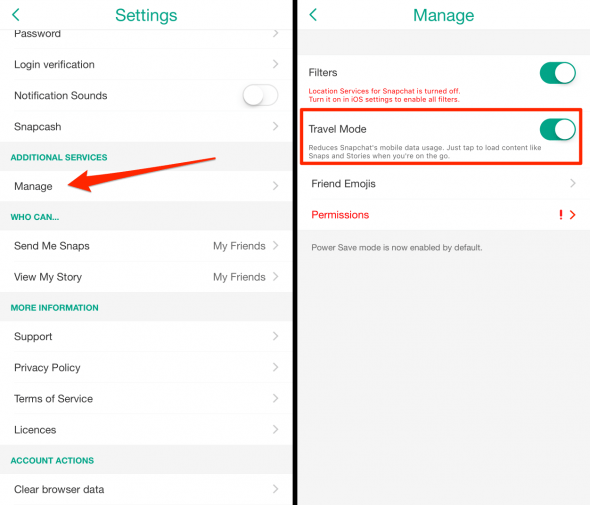 How to add friends nearby
To quickly add new people to your Snapchat friend list, you can use the location services of your iPhone. Use the "Add Nearby" feature in the "Add Friends" screen and you should be able to add anyone nearby, even if you don't have his or her contact information. This is a great option to hook up with new people in a fun and quick way!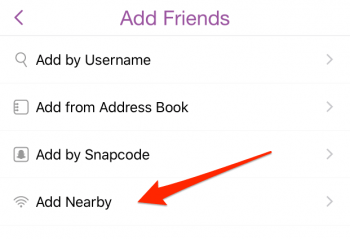 >How to add color to your Snapchats
How about some extra color? You can add extra color or effects to your Snapchats by getting creative with Emoji.
Add a new emoticon by tapping the icon, that is shaped like a piece of paper in the top row. Then resize your emoji using the pinch to zoom gesture until they are really, really huge. Move them (using a single finger) to the sides of your image and voila, there goes your fancy color filter. Pretty cool, right?