iPhone Keyboard – Turn Off QuickType Suggestions/Predictive Text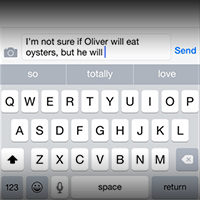 Apples "QuickType" feature can speed up your replies. QuickType predicts three words specific to your style while texting or writing text. It adapts to the recepient and these suggestions are also context-sensitive and may offer quick answers such as "yes" and "no" to simple questions. But sometimes the feature works more to a disadvantage. Learn how to turn off "Predictive" in out tutorial.
Benefits of QuickType
Apple is really smart about how to support your typing speed on the on-screen iPhone keyboard.
The predictive text feature is international and works for all languages on iPhone and offers text suggestions, so you can type faster. The currently active language is always selected by picking the appropriate keyboard for your language. There are multiple ways to turn off QuickType or turn off predictive text, which this article will demonstrate. But first, see these examples with respect to the benefits of the feature.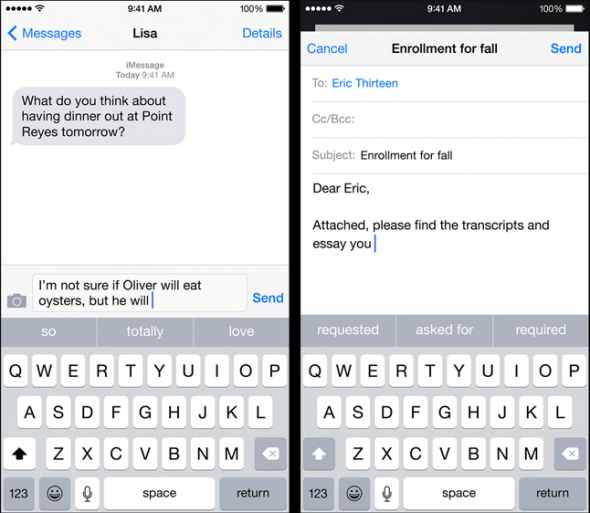 How to turn off QuickType on iPhone
As great as QuickType is, it might get in the way sometimes. To reclaim some room on the screen, simply swipe down on the grey suggestions bar to temporarily hide it. You may swipe up on the tiny grabber afterwards to re-enable QuickType. This is the quickest and easiest method, although it requires some dexterity to pull it off. Especially the swiping up part is best done slowly and carefully, aim slightly lower if you run into trouble.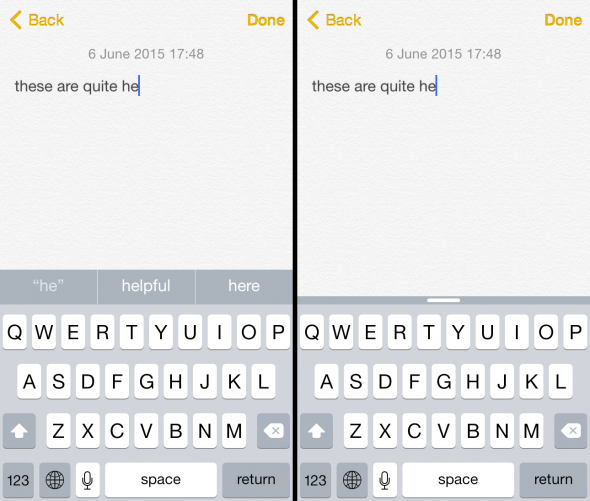 How to disable Predictive on iPhone

Settings → General → Keyboard → Predictive

There is another way to disable predictive text on iPhone and it involves your "Settings" app. Start from the "General" section, select "Keyboards" and you'll see a bunch of options regarding certain automatisms iOS applies to all of your typing. One of them is marked "Predictive", you can toggle the suggestions on or off from here.

This will (completely) hide the suggestions bar when you are entering text on your iPhone.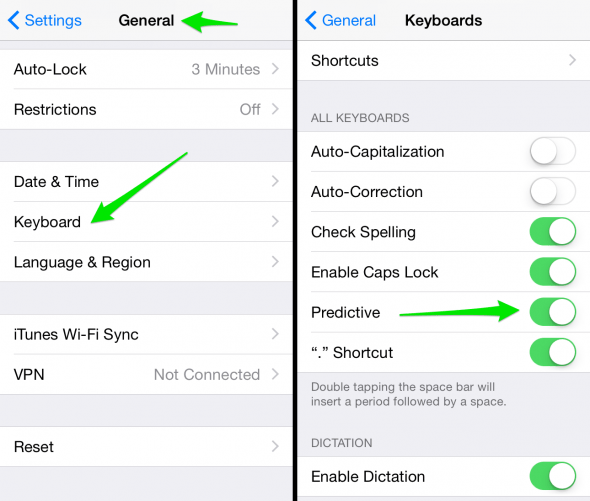 Tip: If you want to improve your typing rate and reply faster to messages there is an easy way to use punctuation faster. Learn how to type faster on your iPhone.