How to Play YouTube in Background (Including Music)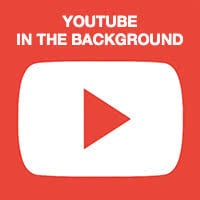 If you wanted to play a YouTube video in the background while using other apps or having the iPhone locked, you had to use a third-party app up until now. The original YouTube app never added this feature. We have a trick for that allows playing YouTube videos in the background without an app!
Play YouTube in Background
First off: This trick does not require any additional software such as special YouTube player apps and is completely independent of any other method which you may already know. We will simply be using the mobile website part of YouTube, which can be accessed via the Safari browser, that is built-in to your iPhone. Here's how:
Open up the Safari app on your iPhone. Then enter the following web address to access the mobile YouTube website on your phone:
m.youtube.com

Search for a video or channel and tap any video so that it starts playing. Now click the share icon at the bottom display while the video is playing.
It will open the usual share menu. Swipe the bottom row to the left until you see "Request Desktop Site". Tap it and you'll be redirected to the desktop site of YouTube. If the video doesn't automatically start, you can hit play once or twice until the video plays again.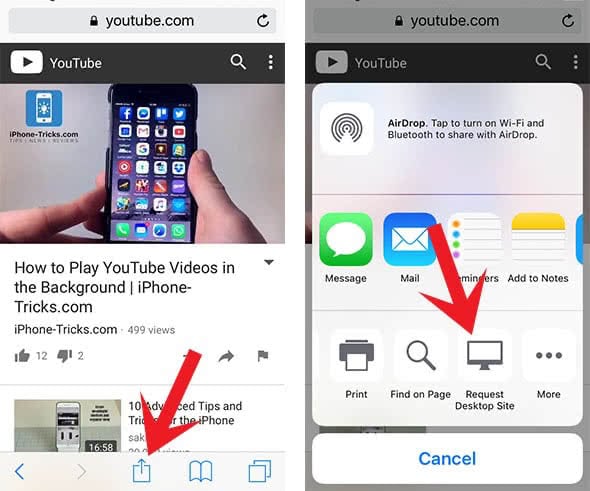 Press the Home Button to get out of Safari. The audio will stop playing at this point, don't worry, that is perfectly expected behavior.
Swipe up from the bottom of your screen to bring up the Control Center. Tap the play button in the media section of the Control Center to resume playback. This will only resume audio playback, not the video (as long as Safari isn't reopened).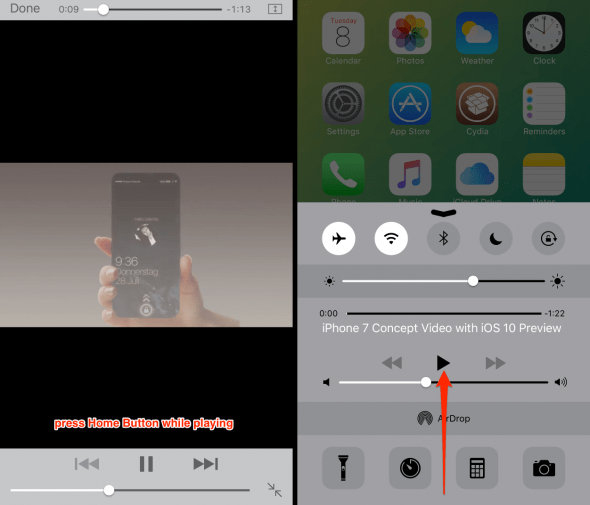 You can now listen to your video while going about and doing other things with your iPhone, or even lock it and it should continue playing. You can even pause it and change the volume from the Lock Screen. As long as you don't play another audio file, it will play the YouTube video in the background.
How to play YouTube music in the background on iPhone
This trick is perfect people who use YouTube for playing music. Once you start a single video, it is possible to listen to YouTube music while you have your iPhone locked or use other apps.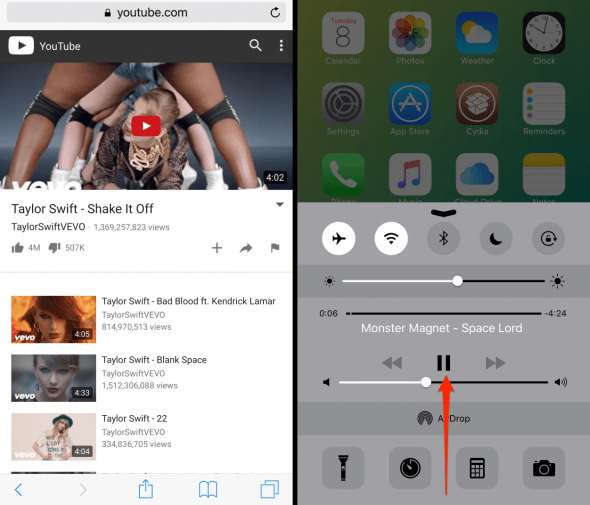 Thanks to our reader Jan for this tip!