How to Filter by Unread Mail on iPhone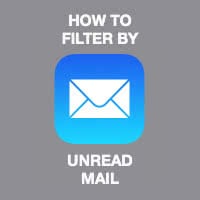 Managing email is something that our civilization is still struggling with, especially the piles of unread email lend skepticism towards the idea of electronic mail actually being beneficial. But don't worry, there is a way to get to inbox zero without having to micromanage everything. Your iPhone's Mail app is able to filter by unread mail and collect all of the unread material from multiple mailboxes into a single location for you to quickly deal with. Per default, this option is hidden inside the advanced options of the app. This is a guide on how to configure your smart mailbox so that it can be more useful and less of a drag on your iPhone user experience.
Prerequisites: Version 7 of iOS brought along the biggest updates in terms of the Mail app. To follow along with this guide, make sure you are running at least iOS 7.0 or later. Intelligent mailboxes are supported in all of the later versions of iOS. We also assume that you are using the native mail app and not a third-party client.
Creating an intelligent mailbox for collecting unread mail
To collect all of your unread mail in one place, we will be modifying the list of mailboxes. Open up your Mail app and while in the main screen, tap Edit at the top right. This will allow you to sort mailboxes to your liking and add new smart mailboxes for better email management.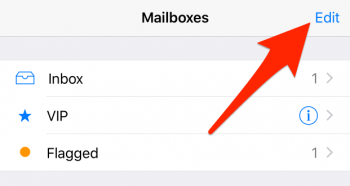 For today, we'll be concentrating on the Unread mailbox. Tap it in the list, then select Done to complete editing the list of mailboxes. You can come back later to make additional changes if desired. You should now see the Unread mailbox among your other inboxes. The great thing about having smart inboxes is that they work for all of your configured mail accounts, not just one. This newly added mailbox will only display unread mail and remove any read mail from the list.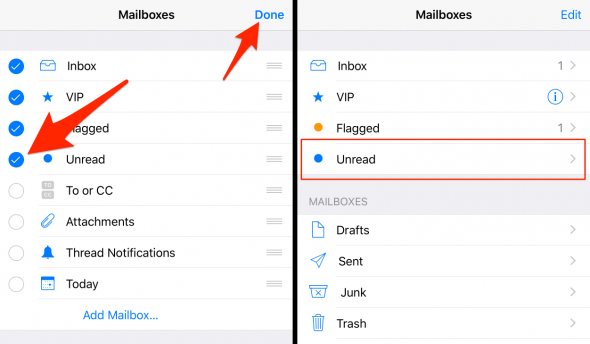 Perhaps the above guide has propelled your email proficiency to a whole new level, making you a member of the first of the two groups of mail users: