How to Define Contacts Relationship on iPhone With Siri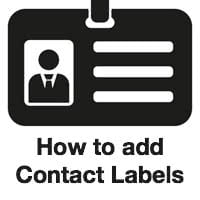 Siri can be taught several things, such as how to pronounce your name, by simply asking her to learn about it. Among these learning features is also the option to add labels to your contacts which signify the relationship in which you stand to them. Such as defining who your manager, spouse, girlfriend or father is. You can also add nicknames to your contacts this way, which helps Siri to understand who you mean in a voice recognition query. Adding this kind of metadata to contacts can be done via Siri or using the Contacts app that comes preinstalled on your iPhone.
How to add nicknames and labels to contacts using Siri
Press and hold your Home Button on the iPhone to bring up Siri. You can now add a relationship label to an existing contact, e.g. by saying "XYZ is my manager" or even by saying "call my manager" if the label is undefined.
Siri will then inquire whether to add the label to a specific contact and ask you about it. Once the relationship has been defined, you can use the newly added label to refer to a person you would like to call or text, or add to an event in your calendar.

How to add labels and nicknames in the contacts app
Contacts > Own Contact > Edit > Add Related Name > Label

Open up the Contacts app on your iPhone and go to your own contact, which should be visible at the very top of your contact list. Next, tap Edit and scroll down a bit until you see the add related name button. You can add all sorts of special relationships in this section, ranging from your family to professional ties or even custom labels.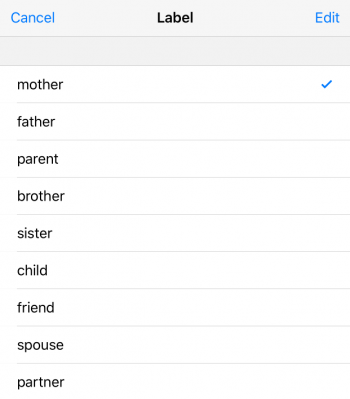 After selecting the right label type, enter the related name (which is, in effect, the name of the person you are applying the label or nickname to) using your keyboard or tap the blue i button to select an existing contact from your list. You can also search for a contact by tapping the search bar at the top.