How to Protect Notes With a Password or Touch ID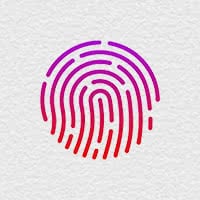 The If you want to store sensitive data such as bank accounts, medical data or logins securely on your iPhone, you don't necessarily have to use a password manager from the App Store. In the Notes app you can now encrypt notes and lock them with a password, touch ID or face ID. We show you how to protect notes with a password, Touch ID and Face ID on the iPhone.
Setting up password protection & Touch ID for Notes
There is a single password you will need to remember for all of your notes. If you are using one of the newer devices, Touch ID can also be used to unlock any protected note. First of all, we will have to configure your password before we can lock any note.
Go to your Settings app and tap Notes, then Password. You will then be prompted to enter a new password for all future locked notes. If available, you can also activate Touch ID for a more comfortable way of unlocking a protected note. It is recommended to add a password hint to the corresponding field, so that you can remember your password as soon as it starts to slip your memory. Tap Done when finished.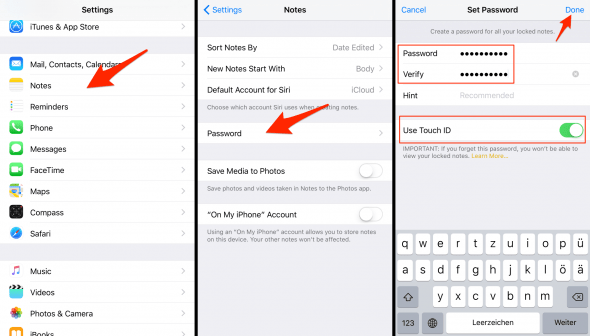 How to protect new and existing notes with a password
You can add password protection to pre-existing and new notes by opening the note in question in your Notes app, then tapping the Share button in the top right corner. Select Lock Note from the sharing menu. You will then be prompted to enter the password we created in the first step in order to lock your note. Touch ID is of course another option for authentication.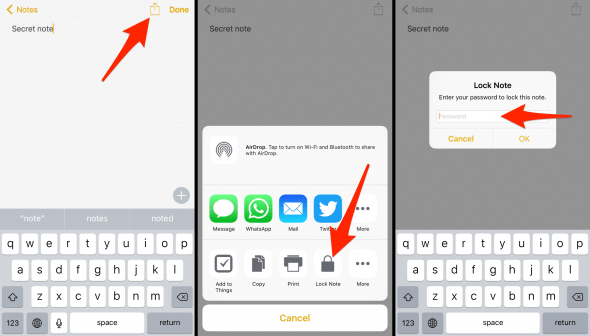 Do not put any sensitive information into the very first line of a note, as the first line serves as the title of a note and will always be displayed, even when the note is still locked.
How to unlock a protected note for viewing
As soon as your note is locked, the content will be blocked out by a lock icon and hidden from sight. In the note overview, you'll see the note title which is derived from the first line as well as a lock icon to the right hand side.
Tap the note you'd like to unlock, then select View Note and authenticate yourself using the password or Touch ID. You can then view the note freely until you close the app or lock your iPhone.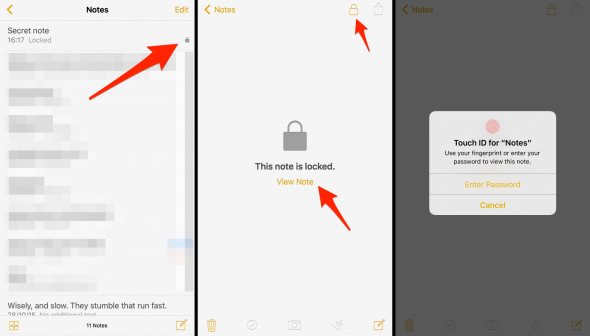 How to remove the password protection from a note
To remove the password protection from a note, open it in the Notes app and unlock it, then tap the Share button and select Remove Lock. This note will then stay unlocked unless you choose to protect it again using the above steps.