Open Safari History With Hidden Button on Your iPhone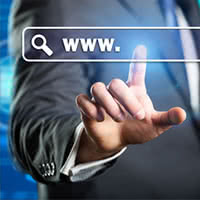 Here's a guide on how to open your Safari history on iPhone using a hidden button in a cool new way! Usually, one would open the browser history by going to the bottom icon bar and selecting the corresponding icon from the menu. But there is another way only few people are aware of even exists. This tutorial deals with how to access the hidden button to view your Safari history.
Secret path to the browser history
Open up Safari on your iPhone. You should be greeted by the Page showing your Favorite and most visited sites. If tabs are currently opened, you will have to close them first before following along with this tutorial. Or simply open up a new tab by tapping the tab icon at the bottom, then plus.
To view the Safari history quickly and easily without having to go the regular path via the bookmarks menu, rotate your iPhone so that it is oriented sideways. It does not matter which direction you rotate it, as long as it is unlocked and you end up in a landscape position rather than the standing portrait orientation.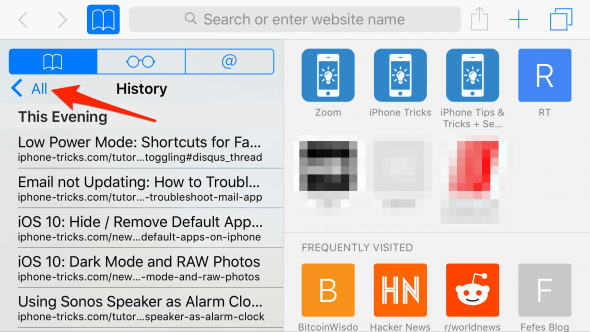 The screen will now be split into two halves. The left hand side displays your Safari history right away. The right hand side should show your favorite sites. You can use the tabs at the top of the history view to switch to your Reading List items or to the Shared Links.
By the way: When tapping one of the history items, it will be opened right away and the panel on the left will close.
The regular old way of getting to your Safari history
If you prefer to not rotate your iPhone, there is also the regular old way of accessing your Safari browser history. Tap the Bookmark Icon and select your history from the menu.