How-to Delete Multiple Contacts at Once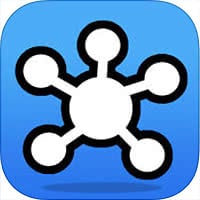 If you try to delete multiple contacts in a row, iOS will not be of any use. You can only delete single contacts. One by one. That is cumbersome and takes a lot of time, depending on how many contacts are in your address book. But there is an app that can help you with deleting a lot of contacts in a row: Groups.
Download "Groups"
If you search the App Store for the keyword "Groups", you will find the app within the first hits. Simply download "Groups". It is only 40 MB and free of charge.
When first started, "Groups" requires access to your contacts. You should grant access. Obviously. Now, you can tap on "All Contacts" to view all of your contacts.

You can now navigate through the list using swipe gestures. Mark those contacts with a red tick that shall be deleted in the next step. You have to tap those on the left hand side.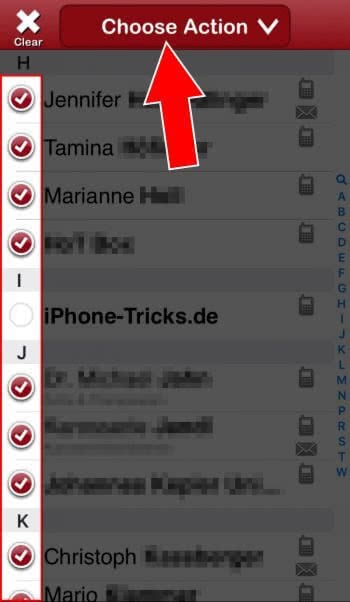 When all contacts are selected, tap on the "Choose Action" button and select "Delete Contacts".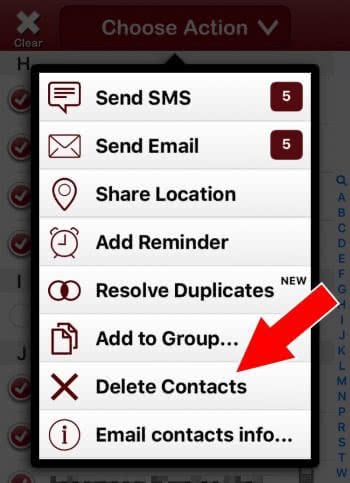 When you double check in the standard adress book app, you will find all the unneccessary contacts have been deleted. But be careful, there is no way back. Once deleted, you cannot restore the selected contacts.