3 Jailbreak Tweaks for Pokémon Go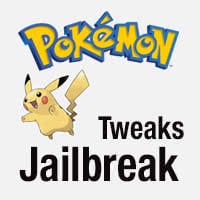 If you already chasing after pokémons and Pokémon Go is installed on your iPhone, then you are a part of an unforeseen hype about the small Japanese fantasy characters. To make the best of Pokémon Go we will show you the 3 best Jailbreak Tweaks for the new iOS-Game.
Prerequisite: Jailbreak
To install the Jailbreak Tweaks for Pokémon Go you need to have a jailbreaked iPhone of course. You can find all information about Jailbreak directly on this website.
Jailbreak Tweaks for Pokémon Go
1. PokePatch
In case you are not able to play Pokémon Go on your jailbreaked iPhone (because you jailbreaked it) you can just install the PokePatch-Tweak. This tweak will shield Pokémon Go to check if your iPhone is jailbreaked.
You find PokePatch in Cydia by using the following link:
https://ryleyangus.com/repo/
2. PokemonGoAnywhere
Usually you find pokémons by using by using the Pokémon Go app when you are outside in "real life". If you are bored to walk around and search for pokémons or may you are handicapped to do so, then you can use PokemonGoAnywhere. If you have installed this tweak you can tap on the card to move your figure so you don't have to walk by yourself.
Install PokemonGoAnywhere in Cydia by using the following repo:
http://www.williamlcobb.com:8000/repo/
3. PokemonLock
If you are willing to deactivate your iPhones passcode-lock then you are able to play Pokémon Go also on the lock screen of the iPhone. But you need to be aware that this method will massively drain the power of the iPhone.If you are still interested in installing the PokemonLock, open Cydia and enter the following repo:
http://repo.ziph0n.com