How to Delete Photos from Photo Stream on Your iPhone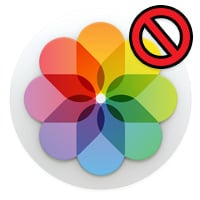 Apple's Photo Stream is the spiritual successor to the iCloud Photo Library and can still be used instead of the more complete, newer feature. Photo Stream stores your latest 1000 images or last 30 days of iPhone photography (whichever is greater) in web image quality, leaving out videos but still syncing across devices. You can use Photo Stream as an affordable way to keep your latest images available to all of your iPhone, iPad and iPod touch devices, as it does not count towards your iCloud storage allotment.
As soon as your iPhone is connected to WiFi and has the Photo Stream option enabled, it will start uploading the latest 1000 pics or 30 days of imagery that you created yourself. Images synced to the Photo Stream stay there, even if deleted from your iPhone. To delete individual or all photos from your Photo Stream, we will have to take special steps. This is a guide on how to delete photos from your Photo Stream on iPhone.
Deleting Photo Stream items directly from your iPhone
Individual Photo Stream pictures are easily deleted. We'll show you how:
Open up your "Photos" app and head to the tab titled "Albums". If you currently have Photo Stream enabled and iCloud Photo Library disabled, you will find an Album titled "My Photo Stream". To delete any of those images, hit "Select", pick your selection and finally tap the trash icon to delete the images from your Photo Stream on all of the devices.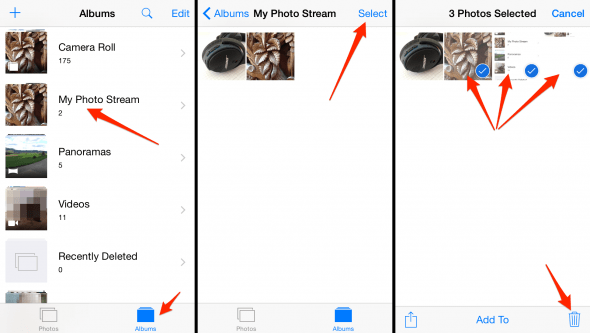 Option 2: Disable and wait for 30 days
Settings > Photos > My Photo Stream

Apple's iCloud servers will only store your Photo Stream content/images for 30 days. This means that if you turn off the feature, your Photo Stream images will be wiped off the respective device. After a month, Apple will delete the photos from their iCloud servers, as they only store them as long as you keep using the service. You can disable Photo Stream by going to your "Settings" app, then "Photos & Camera" and finally "My Photo Stream". Note that you need to do this on all Photo sources such as your iPads, iPhones and iPod touches, if you want none of your pictures to appear in a Photo Stream folder.

This is why it's always a good idea to import important photos from your Photo Stream to your local storage, on whichever device you are using.