How to Zoom While Recording on WhatsApp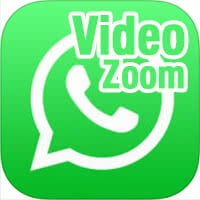 Similar to the recording with the camera app it is now possible to zoom while recording a video on WhatsApp – if you know how! This trick is adressed to these iPhone users who prefair to record their video in WhatsApp in order to directly send it instead of record it with the standard camera.
Update WhatsApp
For using the zoom you need to update WhatsApp to the newest update version. WhatsApp needs to be at least on version 2.16.7. Open the App Store and check the available updates by tap on the tab Updates in the right corner at the bottom.
Zoom in/out while Recording
Start WhatsApp and tap Chats down below in the taskbar to display all chat histories. Open a chat with one of your contacts whom you want to send a video.
There is a camera icon on the right side at the bottom. Tap on it to start the camera out of WhatsApp.

"Hold for video, tap for photo" is displayed above the recording button. So hold the recording button to start the video recording.

In case you want to zoom in while recording you can slide up with your finger without lifting your finger up (this would stop the recording). Slide down again to zoom out.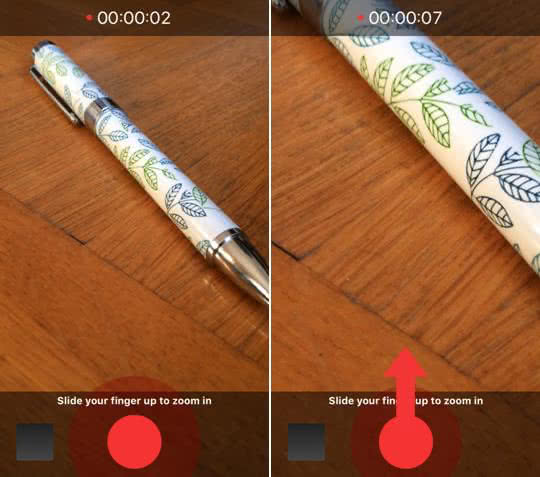 Lift up your finger to stop the recording.