Setting Up A Storage Limit For Music Downloads in Apple Music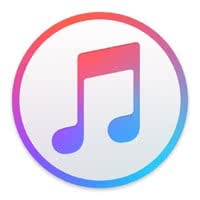 As long as your iPhone has an appropriate storage, it's not a problem to download songs and albums from Apple Music. If you have an iPhone with only 16GB or 32GB storage and are downloading music pretty regularly, you may reach the storage limit quite quickly. Now it's possible to optimise the storage for music. This way your music downloads don't devour your iPhone storage anymore. We show you below, how to set this up.
You can define now, how much storage is used by your music downloads. The "Optimise Storage" function makes it possible to set for example 2 GB, 4 GB or 8 GB as a storage limit. The options vary in relation to the internal storage on your iPhone. If you are going beyond the storage limit, your iPhone will automatically delete the oldest and less listened music. Your favorite songs and albums stay on your iPhone.
Follow these steps to set up the storage limit:
Go to Settings and choose Music.
Activate the iCloud Music Library by sliding the button to the right.
Tap on "Optimise Storage" below and activate the feature by tapping the button.
The options for the storage limit will be displayed underneath.
Settings → Music iCloud library (activate) → Optimise Storage (activate)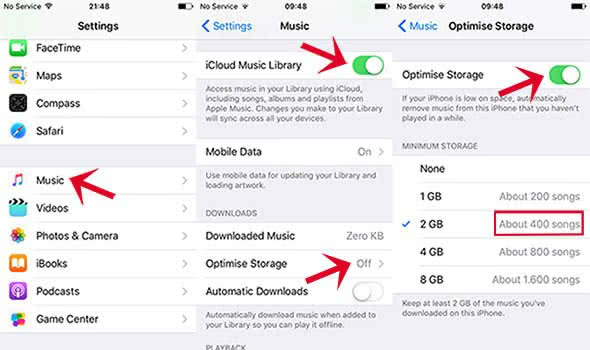 According to the storage endowment of your iPhone, you can choose how many Gigabytes of downloaded music shall remain on the iPhone as a minimum. On the right side will be displayed the approximate number of titles, which will remain on the iPhone with the certain storage option.
Hence, iOS helps you to automatically manage your music without the danger of running out of storage for other things.