PewDiePie Tuber Simulator Tricks – Sponsor Eagle Faster Spawn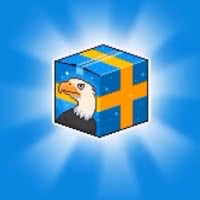 In our article "PewDiePie's Tuber Simulator Cheats", we have shown you how to use the time settings to get items and daily rewards  immediately. Today we want to show you an interesting glitch, where you do not have to change your settings. By using this trick, you will also have a quick access to a lot of views, money and subscribers. Usually you can get some views, money and subs by hitting the sponsor eagle. But normally it would take several minutes for an eagle respawn. But you can have a faster spawn rate (between 5 to 10 seconds).
Don't ever wait for the sponsor eagle again!
There are just a few steps you need to do, if you do not want to wait for the sponsor eagle again:
Make sure that there's something being shipped to your room
Click on Sponsor Eagle when you see him
Open the box as fast as you can
Quickly hit "back to the room"
Immediately start the "Puggle" Mini Game
Right after "Puggle" opened, click "x" to close it again
The sponsor eagle should now respawn in 5-10 seconds
Enjoy your views, subs or money
Repeat this trick as often as you want
If it doesn't work, you need to be faster. We tested this trick on Version 1.0.4 and it worked everytime.