How To Send iMessage With Effects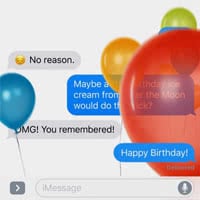 A nice iMessage feature many users don't know of is the hidden effects section that enables you to decorate your text messages and make simple messages more lively. It includes e.g. funny animations and screens for special occasions. We show you how to send iMessages with effects!
How to use iMessage effects
Settings → Accessibility → Motion → Auto-Play Message Effects

Open the iMessage app on your iPhone, choose a chat and type in a message. Do not send the message yet!
According to your iPhone model and if it provides 3D Touch (iPhone 6s and later), there are different ways to find the feature.
Without 3D Touch
 
To send the message with an effect, tap and hold the Send button (little upright arrow). Then choose one of the available effects.
With 3D Touch:
 
Apple used the 3D Touch starting with the iPhone 6s. To choose the effect, you have to press and hold the blue Send button stronger.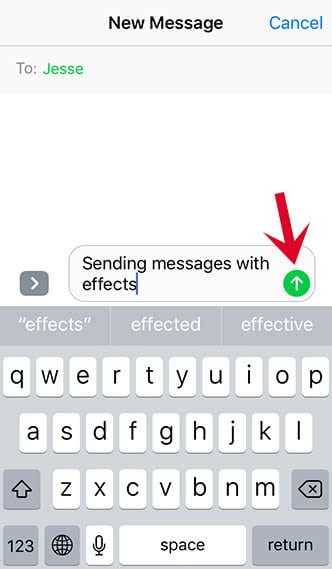 Effects for speech bubbles
You can choose from four effects to make your message special. The text bubble with your message will change according to these options: Slam, Loud, Gentle, and Invisible Ink. Tap on an effect to see a preview. Once you have decided, hit the Send arrow again and the message will be sent.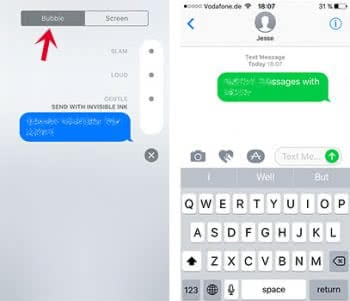 Effects for screen
Go back into the effects display. At the top you can see the two areas to choose from – Bubble and Screen. Go to Screen and you will be able to choose a screen animation. Swipe left to see the nine different effects: Echo, Spotlight, Ballons, Confetti, Love, Lasers, Fireworks, Shooting Star and Celebration. You can send the message by tapping the "Send" arrow.