Call Favorites On Your iPhone Lock Screen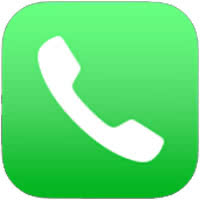 Within the past years, chat services sucha as iMessage or WhatsApp were upstaging the classical call via iPhone partially. Now you even have the option to call your Favorites or most common contacts easily by using the widgets on the iPhone Lock screen. This way, you no longer have to unlock your iPhone for a call. We will show you how it works below.
Create Favorites
Open your Phone app and choose "Favorites" at the bottom left.
You can now create multiple phone numbers (private, business) and even shortcuts for iMessage, FaceTime or Email for one person. This way you can save up to 4 shortcuts for one person in the Favorites section. You can obviously keep the Favorites that you have created already.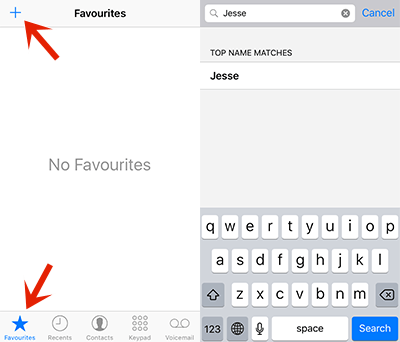 Click on the "+" icon on the top and search for the contact that you want to add to your Favorites. As soon as you tap on the contact, a pop up window appears which shows the different contact options. You can choose, which phone numbers you want to add to this Favorite here. This is also the point where you can add a shortcut for iMessage, other Messengers, email or video calls via FaceTime or Skype.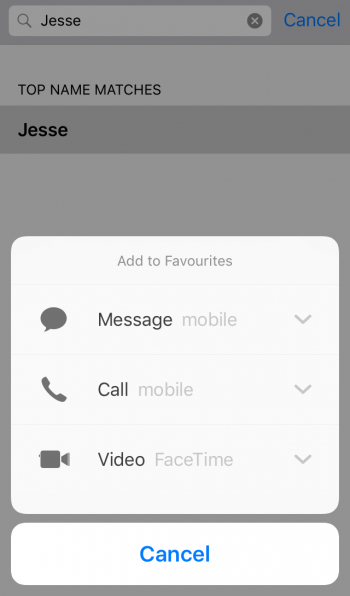 Change the order of your Favorites
The widget on the Lock Screen will show only the first 8 contacts. Therefore, you can change the order of your contacts that only the most important contacts will be shown on the Lock Screen.
Tap "Edit" in the right-hand corner for changing the order. Press and hold the icon on the right-hand side of your Favorite and move the contact up or down.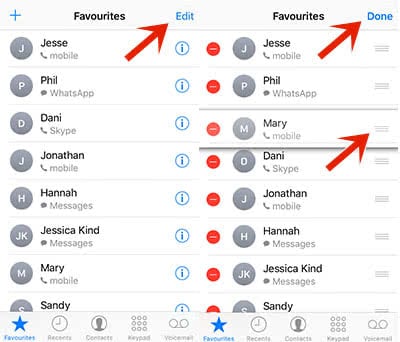 Add the Favorites Widget
How can you see these Favorites on your Widgets display?
You just have to add the Favorites Widget to the display. Swipe right on your Lock Screen or Home screen until you get to the Widgets display. Scroll down to "Edit" and click it.
Go to "Favorites" and add it by clicking the "+" icon next to it.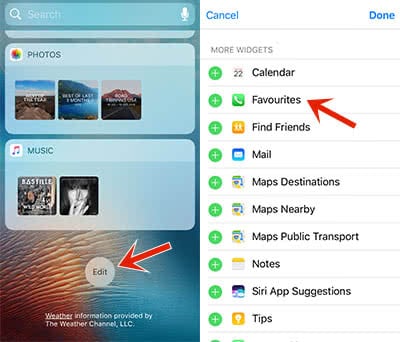 Then you have the option to change the order of your Widgets, so that your Favorites are shown at first place. Press and hold the icon on the right-hand side again and move it up to give it the first spot in the list. In the end, tap "Done" on the top. If you swipe right on your Lock Screen your Favorites will now show up first. This way you can access them much more easily.