How To Send iMessage Stickers On iPhone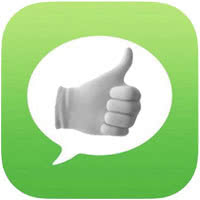 Over the years, Apple has added many features to its own messenger app. One of these features is the ability to download and use Stickers of third-party providers. We will show you, where and how you can download Sticker apps, and how you can use them in iMessage.
Download Sticker apps
At first you have to download the relevant Sticker app, so that you can use Stickers in iMessage.
Open the Appstore and search for a Sticker app that you would like to use. If it is suitable for iMessage will show you the note under the app icon ("Only for iMessage").
Install the app as usual by clicking on "Get".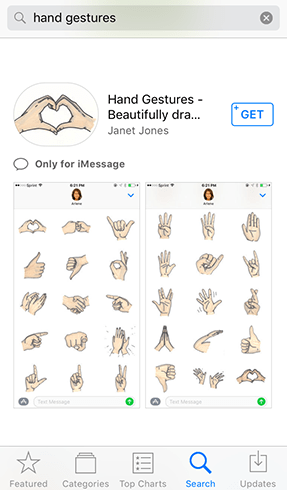 An alternative way is for you to download the Sticker app in the iMessage Appstore. The benefit is that you can find interesting apps much quicker.
Go to any chat in your iMessage app and click on the Appstore button next to the text box. Then choose the "4 bubbles" icon at the bottom left and go to the Store.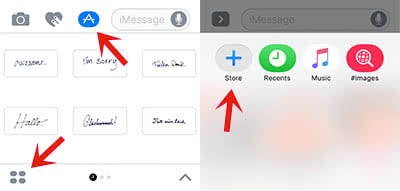 Here you can find a selection of Sticker apps in the category "Sticker". There are multiple topics to choose from, e.g. Emoji & Expressions, Gaming, Animals & Nature. Once you have decided, download the app.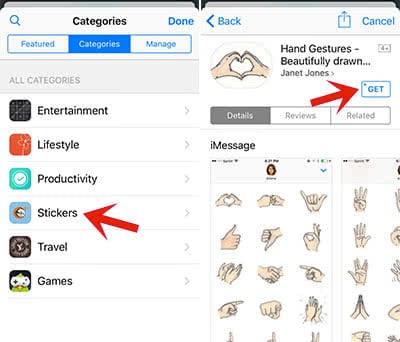 Your downloaded app will be shown in the display, when you click the "4 bubbles" again.
Send iMessage Sticker
To use the Stickers in a chat, click the Appstore icon next to the text box.
Then choose the "4 bubbles" and it will now show your Sticker app here. Click the app and let's go!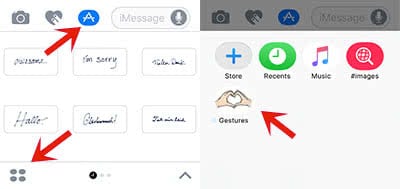 Besides the usual method to send a Sticker in a chat, you can also use it via Drag & Drop. This way you can pull out a Sticker of the list and place it in the chat wherever you want.