Find Your Parked Car with the Maps App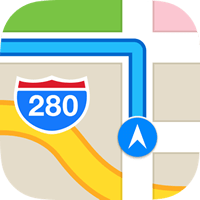 Did you know that your iPhone can display the location of your parked car in the Maps app? It's highly convenient at huge Mall parking lots, or for people who don't have a parking spot at their house, so that they have to park their car at different locations every day.
The Maps app stores the location of your parked car as soon as you leave the car. So you now have the option to have Apple Maps lead you back to your car in case the exact location has slipped your mind.
Displaying the location of the parked car
You will need a Bluetooth or CarPlay capable car to use the feature. If that's the case, you will then get a Message in your Maps app, which points out the location of your car.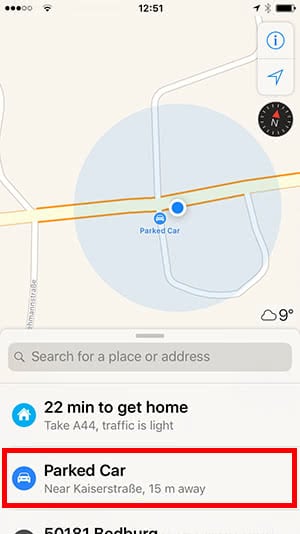 Tap the message to get to know more about the location of your car. The Live Map with the location of the parked car will be displayed.
In addition you have the option to take a picture of the location or to make a note. With an easy tap on the "Route" button, the Maps app shows you the way to your car.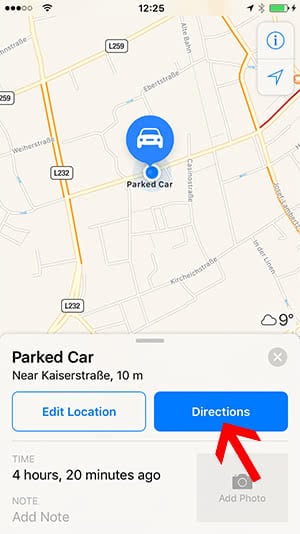 Then click on the "Go" button to start the routing.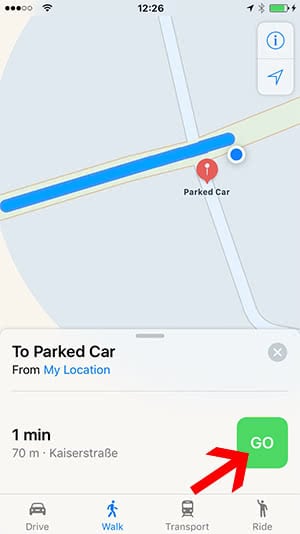 Deactivate the feature
If you don't want to use this standard feature, you can deactivate it in your Settings app. Go to "Maps" and click the button next to "Show parked location", so that it turns off the feature.