How To Search For Specific Tabs in Safari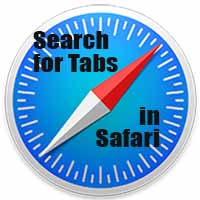 For a long time it was possible to have up to 36 tabs open in the Safari browser. In the meantime, the limit has been dropped so that you can open as many tabs as you want. Finding the specific tab, that you are looking for, can be very challenging with this huge variety. Hence, Apple gave you a little tool to find certain tabs again. You can now search for the title of the tab with the search bar. So you will definitely find the tab you are looking for, even if you have already lost the overview.
Search for tabs in Safari
Open the Safari app and click the tabs icon at the bottom right to get into the tabs display.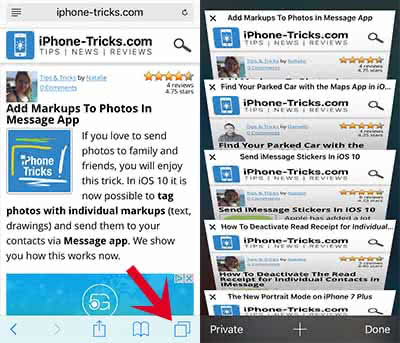 Then you have to activate the landscape mode by turning your iPhone to the side, because it does not work in the portrait format. Keep in mind, that the search will be deleted once you turn your iPhone back to the portrait mode. So your search results will be lost if you accidentally leave the landscape format.
Once you are in this mode, you will see all tabs in a grid. You can now type in the search term in the search bar above. Please note that you can only look for titles and not the content.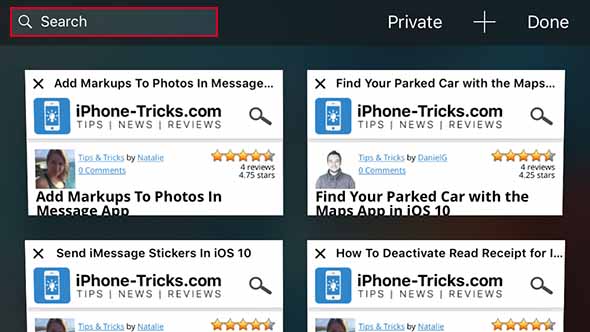 While you are typing, Safari will already narrow the tabs that fit to the search term. Click the "Search" button to start the search and choose the tab that you were looking for.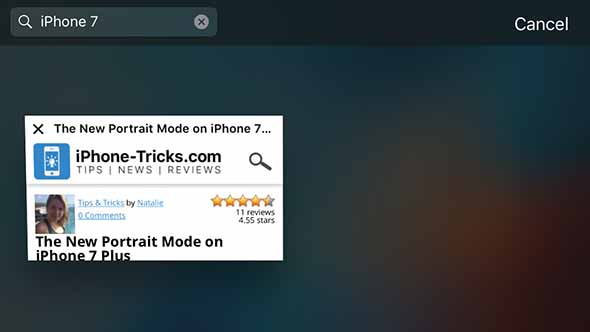 Maybe you want to go back to the search results, after you have looked up the tab. Just click the tabs icon again. As soon as you click a tab of a new website, the search will be deleted, so that you have to restart the search, if it was not the right website.  
Thanks to the search function in Safari, you will only need a search term to find a specific website again. So you are not wasting your time by going through all your tabs in Safari.