How To Change The iPhone Timer with 3D Touch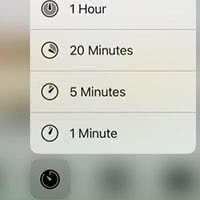 You want to cook the perfect breakfast egg? You need something that reminds you to take the pie out of the oven or that wakes you up on time from a nap? Then the Timer feature of the Clock app will be your best bet. You can even use the 3D Touch to set up a Timer as quick as lightning. Learn how to do this below.
Prerequisites
You will need an iPhone with 3D Touch to set up the Timer with this trick. This means it needs to be an iPhone 6s or later.
Set up Timer
The biggest advantage of this method: It is as quick as lightning!
Take your iPhone in the hand and open the Control Center by swiping upwards from the bottom of the screen. It does not matter if you are currently on the Lock Screen, on the Home Screen, or inside an app.
You can find the shortcut to the Clock app at the bottom row (second icon). It will lead you automatically into the Timer feature. Instead of tapping the Timer icon as usual, press it firmly. Unless you have not deactivated the haptic feedback, iOS will let you know, that it has recognized the input by 3D Touch command. A Quick Actions menu will open that shows the following options: 1 hour, 20 minutes, 5 minutes, and 1 minute.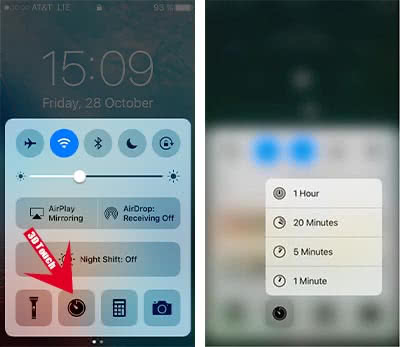 Tap one of these timer options and the Timer section of the Clock app will open automatically. There you can pause or cancel the Timer, but you can also lock your iPhone or return to the Home Screen. The remaining time will be displayed on Lock Screen as well.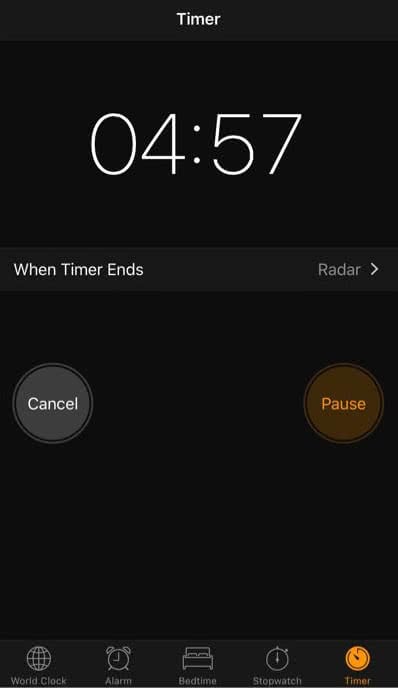 Unfortunately, there is no way to adjust the pre-given times or to replace them completely at the moment.