How To Delete An iOS Beta Profile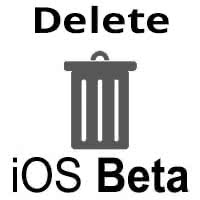 You can already pre-test the new iOS features months before the release of a new iOS version by downloading the Beta program version. As soon as the new iOS version goes public, it makes no sense to use the less stable Beta version though. We will show you how you can delete the iOS Beta profile to use the regular iOS version after the release.
If you have registered for the iOS Beta version, you will keep using it, even if Apple has been released the full public iOS version. So you will still see downloads for the Beta version in your Software Updates. To return to the regular iOS program, you will have to delete the "iOS Beta Software Profile".
First open the Settings and go to General. Scroll down until you see "Profile: iOS Beta Software Profile". If there is more than one profile, only delete the one with exactly this name. If you cannot see the entry, you are not using the Beta program.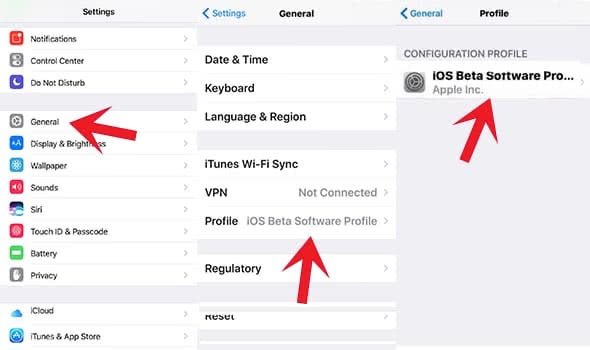 Tap the "Profile" and then choose "iOS Beta Software Profile" again. There you have to click "Delete Profile", enter the Passcode of your iPhone and confirm the deletion of the profile.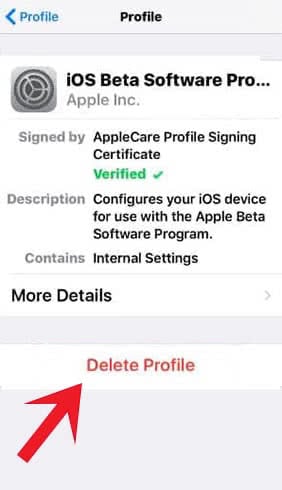 As soon as the Beta profile is deleted, you will see this information:

Before you can install the new iOS version and do the software update on your iPhone, you have to restart your device. Press and hold the Power button as usual and swipe to turn it off. Start it again by using the Power button.
After the restart, go to your Settings > General > Software Update and update your iPhone to the official iOS version, so that you return from the Beta version to the regular iOS program. Choose "Install now" to start the update.