Disable iPhone Widgets On Lock Screen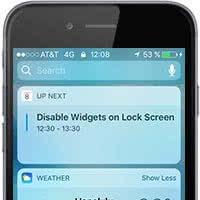 Over the years, Apple has continuously improved the functionality of the iPhone Lock Screen. One of these improvements is the Today View with Widgets that allow you the access app content without unlocking the iPhone. You just have to swipe right on the Lock Screen to get there. However, if you do not (want to) use it or want that other people use it on your iPhone, you can easily disable this feature.
Below is a little guide to show you how to disable the Today View on Lock Screen:
Open the Settings and go to Touch ID & Passcode. Then you have to type in your Passcode.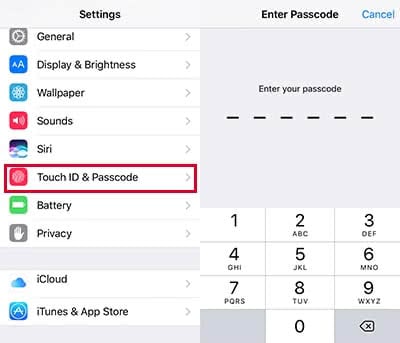 Scroll down to the section "Allow Access When Locked" and disable the Today View by tapping the button next to it, so that it turns white.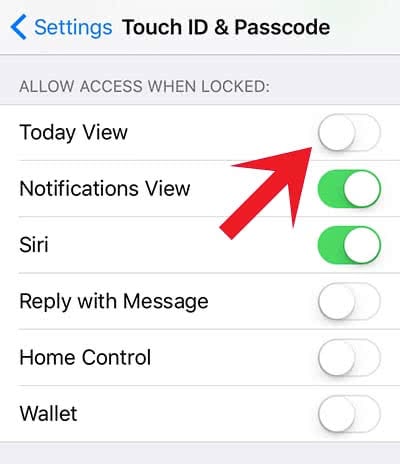 Now you have blocked the Widgets on your Lock Screen. In addition you can also limit the info displayed on your lockscreen for more privacy.