Restore Deleted Or Lost Data – iPhone Data Recovery With MobiSaver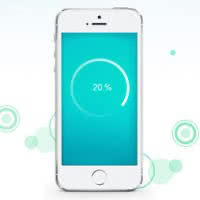 For most users, their iPhone is not just an instrument to communicate with friends, family or business contacts. It is more than that! The iPhone is rather a key place where uncountable messages, photos, videos, contact data, memories and so on are preciously saved. But what are you going to do, if a part of this data has been deleted or the iPhone even got lost? In the following guide we will show you, how to restore data in three easy steps by using the iPhone data recovery software MobiSaver by EaseUS.
iPhone data recovery in three steps
There are many reasons for the loss of data, like messages, photos, and videos. Besides the accidental deletion of files, important data can also get lost while upgrading iOS. A reset to factory settings, a Jailbreak, or a virus can cause a sudden data loss as well.
The proper software can bring back your "lost" data very easily. The data recovery software MobiSaver enables you to restore deleted data in a few steps. The program supports the following iPhone models: iPhone 3GS, iPhone 4s/4, iPhone 5/5s/5c, iPhone 6/6s, as well as the latest iPhone 7, and all Plus models.  The recovery of your data works as followed:
After downloading and installing the MobiSaver software on your computer, start the program and then connect your iPhone (iPad or iPod Touch) via Lightning cable with your computer. A window will now appear on your computer screen, which shows three different recovery modes. Click the first one "Restore data from iOS device" and then the "Scan" button at the very right side.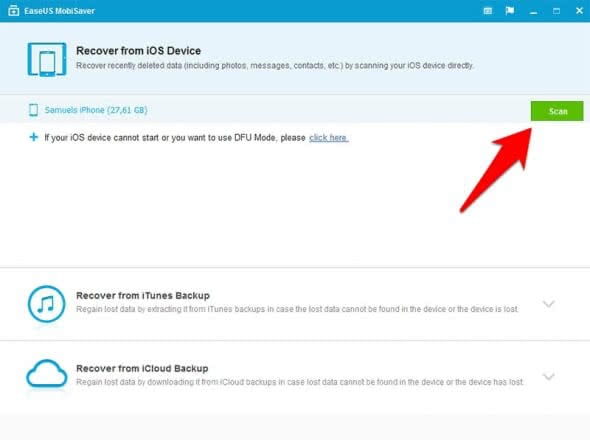 The software will now scan your iPhone to find the deleted or lost data. This process can take a while, depending on the amount of saved files on your iPhone. If necessary, you can stop the scan and try to filter the present results for the lost data that you are looking for.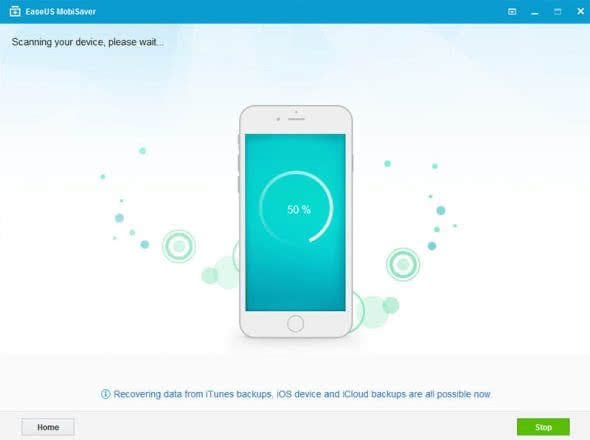 As soon as the scan process is done, all the data that is saved on your iPhone will be displayed on the left – sorted by the categories Photos/Videos, Contacts/Messages, and Reminders/Notes. These categories are divided into subcategories, which show the amount of the lost data files and total files right next to it (e.g. 15/116). The preview on the right side of the screen reveals more details about the scan result. The deleted or lost objects are marked with the little trash bin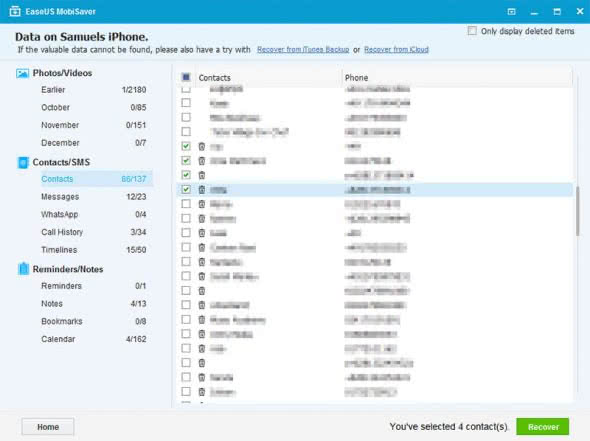 Now you just have to select the files that you want to restore and press the "Restore" button. After that you have to choose a folder or storage location on your computer, where the specific files will be stored for restoration.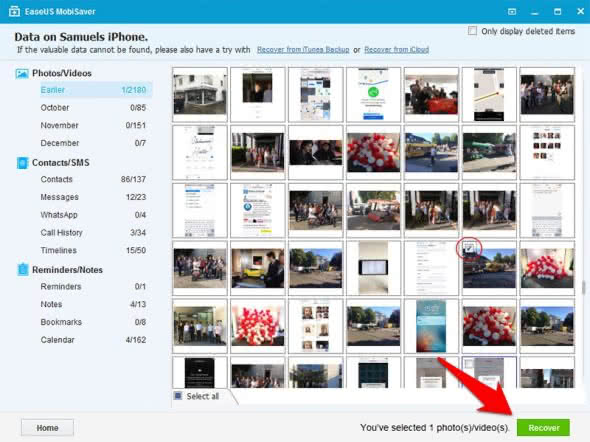 Conclusion
MobiSaver by EaseUS enables you to restore lost or deleted data super conveniently and easily. All you need is an iPhone, a computer and the program to get back your confidential data like messages, photos, phone calls and so on.  The software installation is done very quickly and the program is ready to use instantly. The restoration of deleted text data worked flawless and perfectly in our test.
If it happens that the restoration via iPhone or iOS device does not bring back the desired data, you can use the MobiSaver software to restore them from an iTunes or iCloud backup. So you can restore data even if your iPhone is not accessible (maybe because it crashed, or is broken, or you simply forgot the Passcode, etc.). The fair price of $69.95 contains an extensive and easy-to-use tool package that restores your deleted iPhone data, so that you no longer have to be afraid of sudden data loss in future.