iMessage – How To Use And Delete Message Stickers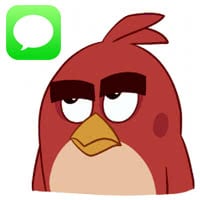 One awesome feature in iMessage are stickers. You can download or buy them in Apple's own App Store. We want to show you in this article, how you can use them in the Message app. In addition we want to explain, how you can delete stickers again, because sometimes they can cover a message.
Use message stickers
Open the Message app on your iPhone and choose any iMessage chat. You cannot send stickers via SMS, so make sure you choose the right chat. You will see three buttons next to the text input box. Tap the right one – the App Store icon.
The sticker icon at the bottom left directs you to a display, which shows all installed sticker packs. There you will also find the link to the store, where you can purchase new sticker packs.
Stickers can be used in two different ways.
Version 1: One way is to tap a sticker and it will automatically be added into the iMessage text box. Then you can still enter your message, if you want, and send the text and sticker by clicking the sending arrow.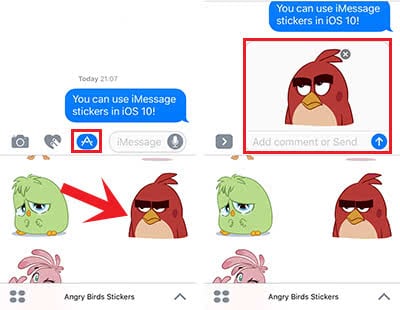 Version 2: You can also drag & drop the sticker of your choice. Drop it anywhere you want inside the chat. This way you can also react to received messages and express your response in another style.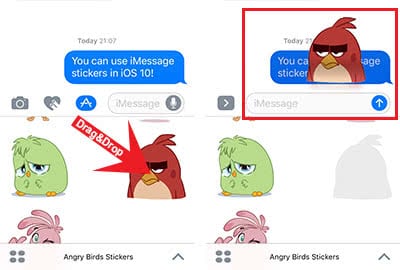 Delete message stickers
The second version (look at screenshots above) can be inconvenient as it can cover a message. In the case – or in case you do not like the sticker or you have chosen the wrong one – you can delete the sticker afterwards again.
Press and hold down the sticker and choose Sticker Details in the pop-up window. There you will see, at what time and who send this sticker.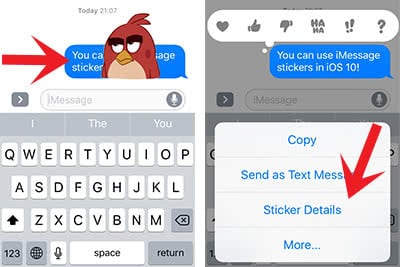 Swipe to the left and tap Delete to remove the sticker from the chat.