Travel Apps – The Best iPhone Apps For Vacation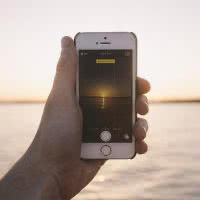 Scheduling appointments, checking emails, chatting via WhatsApp & co – the Apple phone and countless apps make the daily life less complicated. Even on vacation the iPhone can get a genuine travel buddy, if you use specific apps. No matter what help you need: Support in packing your travel essentials, checking the next shopping opportunity at your destination or hold onto vacation experiences in a digital diary. There is a suitable app for almost every situation and need. Learn from us, which apps can help you on your next vacation.
Smart Traveler– Get travel information

The Smart Traveler app by the US Department of State keeps you always on the safe side. The application gives you the most up-to-date information about travel alerts and warnings, as well as country information about your destination. Besides all the helpful tips for emergencies and journey preparations, it will also tell you where you can find the next US embassy in the respective country. This app counts to the basic equipment for your next vacation.
Uber – Call a cab via app

With the cab app Uber you will get from A to B fast and uncomplicated. In the meanwhile the service expanded to 500 cities worldwide. Just enter the destination and call a cab with one tap. So you won't have to rely on public transportation during your vacation and you can enjoy the maximum flexibility. You can either pay in cash or via credit card, Paypal, or Apple Pay.
TripAdvisor – Read reviews

The best way to stay informed and up-to-date about the best hotels, restaurants and recreational activities is the TripAdvisor app. You will definitely find the right offer with more than 350 million individual reviews and opinion. In addition bookings for hotels, restaurants & co. needs only a finger tap – very convenient. Hence, TripAdvisor is an essential travel buddy that you should have on the iPhone Home Screen for your next trip.
Airbnb – Book your housing

The offer of Airbnb meanwhile covers 2.5 million accommodations from private hosts in over 191 countries. From solide to exclusive and extraordinary – You will find individual lodging for every price category. In comparison to a hotel stay you often get a private apartment via Airbnb for less money. It is a highly recommended and more personal alternative to the hotel.
Google Translate – Translate every text
An app like the Google Translate is especially indispensable, if you are traveling to a country, where they speak a language you don't understand. The application supports 103 different languages, of which you can use 52 offline on your iPhone. This way you avoid roaming fees for using mobile data abroad. The app contains two special features, which can be utterly convenient. One of them is the speech feature and the other one accesses your iPhone camera to translate a text from one of the 29 registered languages.
Yelp – Restaurant reviews

Just landed and still completely disoriented? With the Yelp app, you'll be informed within seconds! It will give you an overview over the nearby restaurants, cafés, shopping opportunities and party locations. The individual user reviews help you finding the best and most interesting places quickly. Additional filter allow narrowing the results down regarding to the district, distance, price and opening hours.
XE Currency Converter – XE.com Inc.

If you are traveling outside the U.S. or your country, you will inevitably have to deal with another currency. The XE Currency by XE.com Inc. helps with finding out, what certain things cost. It easily converts the foreign currency to you're your own, for example USD. The app supports a high amount of currencies and also works offline, which is very handy on vacation. The exchange tables simply visualize the conversion rates into the common currencies at a glance.
Packing Pro – Create packing lists

Did you forget to pack the sun block or swim trunks again? If you don't want to walk to the supermarket right after you just arrived at your holiday destination, because you have forgotten something, you should use the app Packing Pro. Besides numerous sample lists and a huge main catalog with 800 objects, you can create your own automated list in seconds by using different categories.

Know where to go, even on holidays. The navigation app MAPS.ME will ensure that. This maps app also allows access to the maps, when you are offline. So you can use it abroad without paying anything for data roaming because of mobile data usage. The maps come from the "Open Street Map" project, which provides detailed and up-to-date maps material. Therefore, with MAPS.ME you will find your way around the world even without internet connection – no costs, no ads.
Skype – Keep in touch

Even on vacation you want to keep in touch with friends and family. If your conversation partner is not an iOS user, the best way is to use the cross-platform app – Skype. Besides the video and voice call, the app also has the chat function, which enables you to send text messages in the classic way as well. This way you will keep in touch with your friends and family over long distances.
myTracks – Record GPS data

MyTracks is a great app, if you want to record your GPS data of your tour. Maybe you want to capture the starting and ending point of your trip, or you want to know about the traveled route with minimal and maximal altitudes. You can mark certain spots on diverse maps with the GPS logger, so that you will see milestones. You can even give the milestones names. Photos will also be tracked relating to your GPS route.
Audible – Audio books & audio plays

If you like to read on your vacation, but without hauling a huge pile of books, it might be a good idea to consume your books as audio books via Audible. The application offers a selection of over 200.000 audio books and audio plays from various genres for the young and old. You can just test the app for free for 30 days and get the first book of your choice for free. The audio book library is available offline as well.
dict.cc – Dictionary

In order to not stutter on your overseas stay, you should draw on the dictionary app dict.cc. The application covers 51 different language pairs and works offline as well. For example the over one million translations are making the English-German dictionary a perfect alternative to a heavy book version. The auto completion is a good tool to find the needed vocabulary quickly. So you will be well equipped for your journey.
Journi – Travel diary

What would be the greatest holiday good for, if you forgot about all your impressions and experiences right away? Especially on vacation it is important to document the experiences in text and photos, so that you can reminisce after your vacation. The journi app works as a personal travel diary, in which you can record notes and photos of your best travel moments. With journi you can create digital stories as a sort of travel blog that you can share with your friends.