Instagram – Use Panorama Photos in Gallery Feature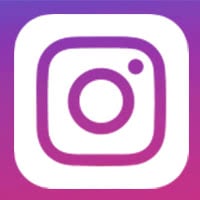 In the meantime you are not limited to one photo in Instagram anymore. Thanks to the gallery feature you can now summarize up to 10 photos in one post. This new feature gives you new possibilities, because it doesn't restrict you to one image per post, so that you can upload many pictures at once. In addition this new feature allows even more: You can finally post panorama photos, even though you have to use a trick.
Instagram still neglects panorama photos. Up until now there is no option to upload wide formatted images, so that they are shown completely. It is also not possible with the latest update, because Instagram limits the gallery to the typical square format.
For this trick you will need a photo editing program like Photoshop on your Mac/PC. The program helps you to cut a photo into smaller interconnected images. Choose your panorama photo that you would like to share on Instagram. Decide how many pieces you want to have in the end and then start cutting your panorama photo into smaller sections. Don't leave any room between the sections. You also should make sure that the sections are in squares and have a minimum size of 640×640 pixels. The slice tool in Photoshop will work fine for this.
Afterwards you transfer the photos to your iPhone and go the usual way to Intagram. So go into the Upload tab and click the gallery icon at the bottom right of the preview. Then you can select multiple photos. If you want to change the position of some photos, you can do so via drag & drop. After uploading the post, your photos will look like panorama photo, because of the gallery feature. Therefore, it's as if you had uploaded a panorama photo.