Instagram: Send Disappearing Photos and Videos
Now photos and videos disappear after looking at them on Instagram. Since the latest update to version 10.16, you can send "direct" photos to your friends and groups in the Instagram messenger. These will disappear after looking at them twice. It's similar to Snapchat, although you can look at them longer or more often.
How to use the new messenger feature – Send disappearing photos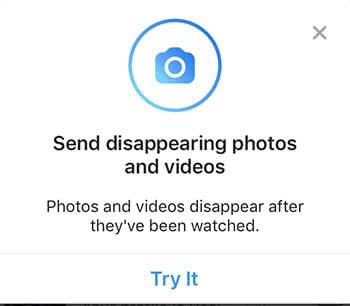 Open Instagram and swipe left on Instagram feed. This way you will get to the messenger.
Now tap the blue camera icon at the bottom of the screen.
Take a photo or record a video as usual.
Once you are done, tap the white arrow in the bottom right corner and choose the person or group that you want to share the photo or video with.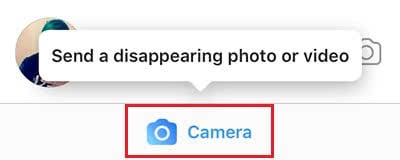 The alternative way is to open any chat and send a disappearing photo or video there. You will find the blue camera next to the input box.

As soon as your self-destructive shot has been sent, you will see status notifications.
If your friend looked at it once, you will see "Played".
If the person opened it a second time, it will show "Replayed".
After that, the photos and videos won't be available anymore.