Unfade: Digitalize Photos With Photo Scanner App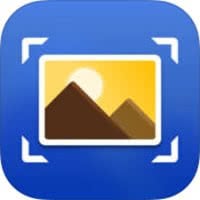 In this article, we show you, how you can digitalize old photos with your iPhone. A good photo scanner can cost a little fortune, $100-200 are easily reached by purchasing one. Your iPhone generally has everything, what a good photo scanner needs. Therefore, before you run to the next store to get a photo scanner try to use your iPhone and Unfade – a photo scanner app, which helps you digitalizing your old photos.
Get "Unfade"
There are two app versions available. Besides the Pro version, you can get an Unfade Lite version as well. Just search for Unfade – Photo Album Scanner on the App Store to test the app first.
You can scan up to 20 photos in the free version. Therefore, it really is just enough to test the range of function. If you are happy with it, you can easily upgrade inside the app.
Digitalize photos with "Unfade"
Open Unfade on your iPhone. You will see a Welcome note if you open it for the first time. Just click Get started.
On the next screen, swipe the slide button to "free" and click Maybe later.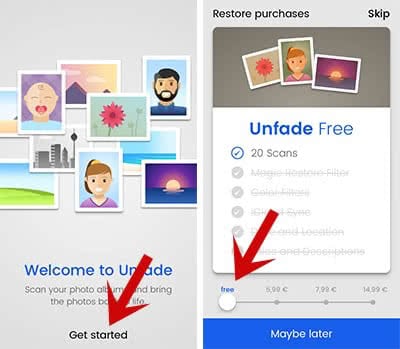 You don't have to subscribe to the newsletter. Instead, you can click Skip at the top right corner.
Then you can start scanning your photos. Hit the Scan Photo button at the bottom.
Unfade will automatically recognize the photo and crop the image for you. Just hold your iPhone above a photo to scan it. The Pro version will automatically apply a filter to brush up faded colors. The free version will keep the image as it is.
You can keep scanning one by one until you reach the 20 test scans. If you want to finish the scanning, click Done.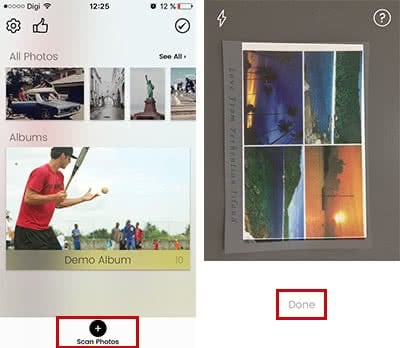 Edit digitalized photos
You will now be on the main screen of the app, where you can see your scanned photos on top and beneath your albums. You can also edit photos later on. Open a photo and use the option Rotate or Filter to edit your scan. However, the filter option is not available in the free version.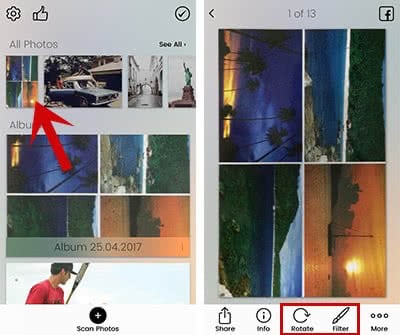 Share digitalized photos
If you want to share one or more photos, tap the Share button. Now you can choose whether you want to send it in original or a compact size. In the end, choose an app, through which you want to share the photo(s).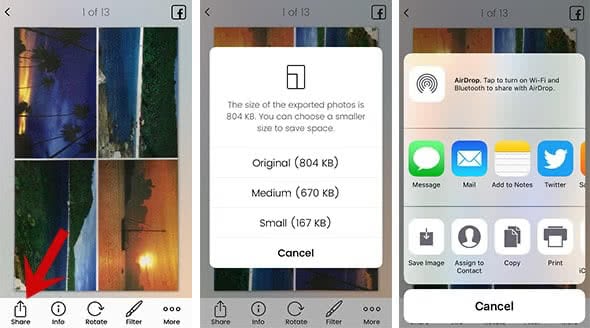 "Unfade" on the App Store