Share Your Real-Time Location on Google Maps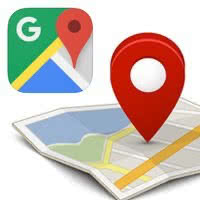 You probably know already that you can share your location via iMessage by using the Apples Maps app. Google Maps followed the lead and recently added a similar feature. You can now share your real-time location with your friends and contacts. We show you in this article, how you can do this in Google Maps.
Prerequisites
Latest version of Google Maps
The first requirement for this trick is that you use the latest version of Google Maps.
So go to your App Store and choose Updates at the bottom menu bar. Then choose either Update All or Update for the Google Maps app only. If there is nothing available, Google Maps is already up-to-date. Therefore, you're good to go.
Allow access to location
In addition, you have to allow Google Maps the access to your location. Open the Settings on your iPhone and take the following steps: Privacy > Location Services > Google Maps and choose the option Always.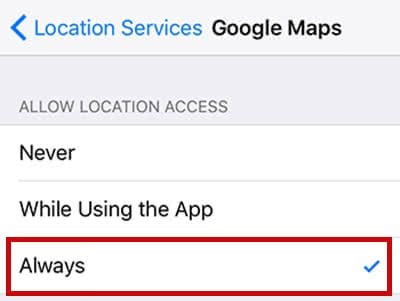 Share location in Google Maps
Let's get to the part where you actually share your location. Go to your Google Maps app and open the menu bar by tapping the menu icon at the top left corner. Then click Share location.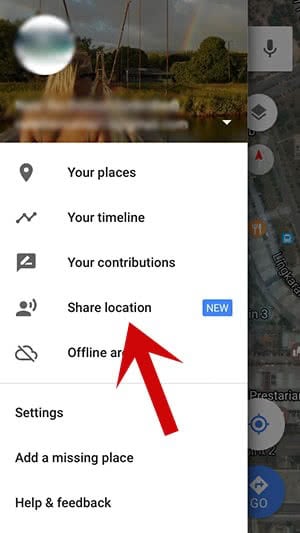 Click Get Started at the bottom so that you can start sharing your real-time location.
You will see that a menu opens where you can select the period of the real-time location. Use the plus and minus buttons to change the time according to your preferences or choose Until you turn this off, which is for manually stopping.
Then you have three options to share your real-time location with friends and contacts:
Select people opens your contacts and you can select the one that you want to share your location with.
Message uses an approval link which will be sent via iMessage.
More opens the Share menu, where you can choose your preferred app to share your real-time location (e.g. AirDrop, Facebook, Twitter, WhatsApp etc.).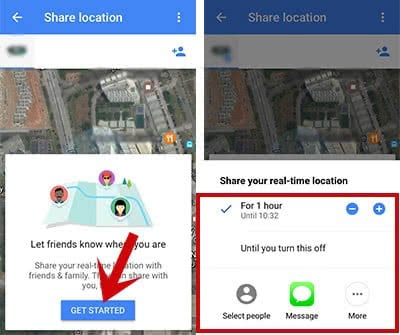 Contacts, that you shared your location with, will get a notification on their iPhone.
They can see your real-time location within your time window. In reverse, you cannot automatically see their location. They have to approve to share their location with you first.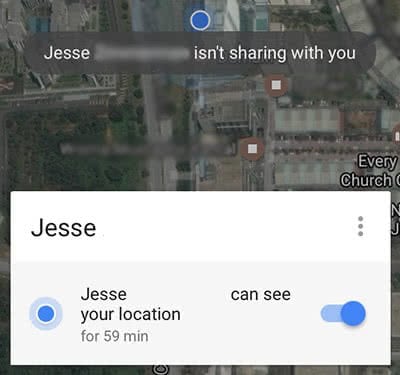 Stop the access
You can stop the location sharing any time by using the little slide button at the bottom. Once you turned off Share location, the person will not see it anymore.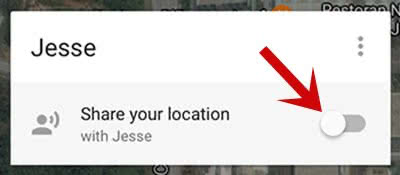 "Google Maps" on the App Store