Turn Reachability On & Off (iPhone 6 and later)
The iPhone 6 had the feature Reachability for the first time. It makes it easier to reach the upper part of the screen. A double-tap on the Home Button makes the display slide down. This way you can reach everything with your thumb. If you don't use this feature anyways and accidentally activate it sometimes, you can just turn Reachability off completely.
Prerequisites
As mentioned in the beginning, the Reachability feature is available on iPhone 6 and later. You won't find it on smaller models, such as iPhone SE.
Turn Reachability on & off
You can turn Reachability on & off in the settings of your iPhone. For doing so, go to General and then Accessibility. Scroll down until you see the section Interactions. There you will find Reachability at the very bottom of the section. Turn the mode on (green) or off (gray) by using the slide button.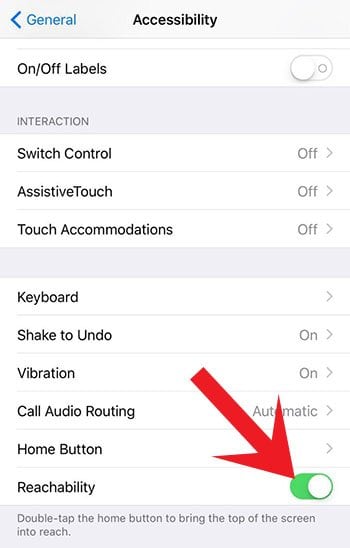 What does the Reachability feature?
While Reachability is turned on, you can activate it with a double-tap (not double pressing!) on the Home Button. Then the whole screen content will slide down so that the upper part will be at the bottom. This way you can reach the content with your thumb. This means that you can use your iPhone with a single hand, or to be specific: with your thumb.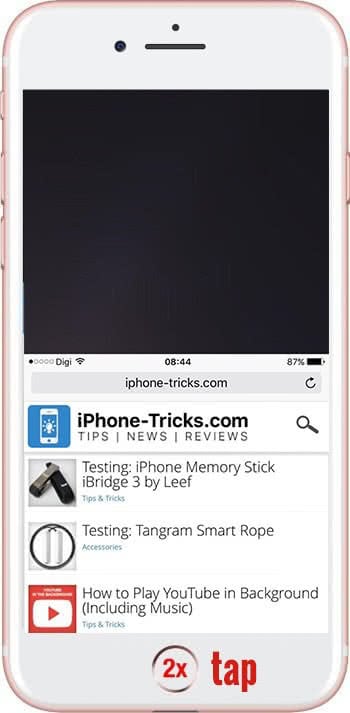 Once you turned off Reachability in the settings, the double-tap on the Home Button has no function anymore.