iPhone Doesn't Vibrate Anymore Since The Update? This Trick helps!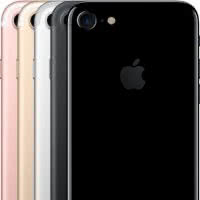 The vibration of the iPhone is one of the most important features, especially if you depend on it. Then it's extremely annoying if the smartphone suddenly doesn't vibrate anymore and you miss a call. It can have multiple reasons that the iPhone vibration doesn't work anymore. We will show you in this trick how you can quickly solve this issue.
Update cripples vibration
Every iOS update makes general changes in the operating system. In some cases, the new version can cause a loss of the vibration alarm. So go into the

So go into the Settings of your iPhone and choose General. Scroll down to the bottom and tap Reset. In the next step, you click Reset All Settings. This way all your settings – including the vibration – will be deleted.

Settings > General > Reset > Reset All Settings

Now the vibration alarm should work again. If that's not the case, you can take some further steps before you bring your iPhone to a repair shop.

Make sure that you turned on the option "Vibrate on Silent" in the section Sounds of your iPhone settings. If it's already activated, we would recommend restarting your iPhone. Power off your iPhone and turn it back on. Temporary software problems often are solved afterwards.

If your iPhone still doesn't vibrate, everything speaks for a hardware defect so that you have to bring your iPhone to the repair shop.