Change iPhone Alarm Sound – Your Preferred Tone For The Alarm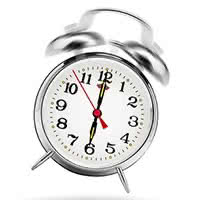 The alarm feature is an extremely useful feature of your iPhone for getting up in the morning. We show you a trick how you can change the alarm sound on your iPhone. You don't have to choose the standard melodies. You can use a different or individual alarm tone!
1. Open Clock
First, open the "Clock" app on your iPhone and navigate to the "Alarm" by using the bottom menu bar. There you will find all your alarms that you created – regardless if they are turned on or off.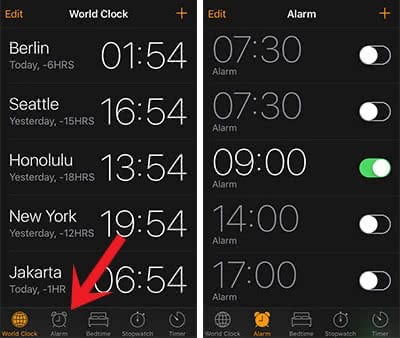 2. Edit Alarm
If you want to change the alarm sound for an alarm, you have to click "Edit". Then choose the alarm that you want to change the alarm for. Now you have the option to adjust the alarm to your needs. Besides changing the alarm sound, you can adjust the time or turn Snooze on or off.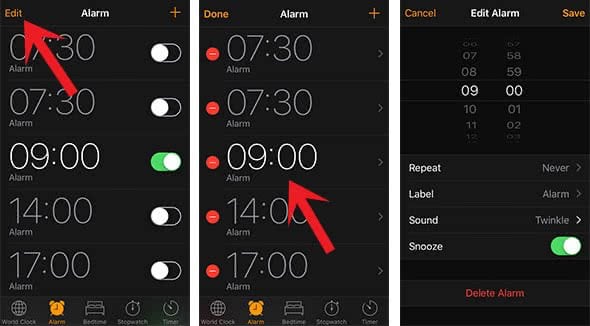 3. Set alarm sound
Choose "Sound" to change the alarm sound.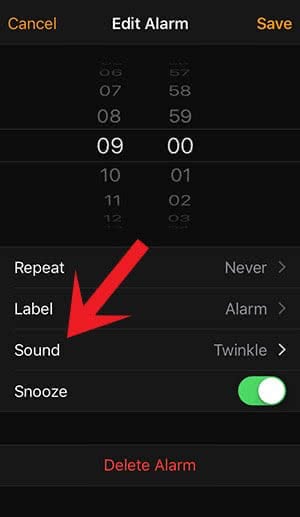 Then you can choose between given melodies and your own music songs. Read this article to learn more about the easiest way to set a song as an alarm sound or ring tone.
Use "Buy More Tones" to find more tones and sounds on iTunes, such as the breathing of Darth Vader. Afterwards, you can set it as an alarm tone.
Below you can also change the vibration of the iPhone alarm. Tap "Vibration" and choose either a given option or "Create New Vibratio"n. Customize your vibration alarm by tapping a vibration pattern. If you don't like vibration for your alarm at all, turn it completely off ("None" at the bottom).
To change the alarm sound, you just need to tap another tone or "Pick a Song" from your library/playlist. It will play the tone after tapping it. If you decided for a new tone, go "Back" and "Save" the changes. From now on, your alarm will go off with a new melody!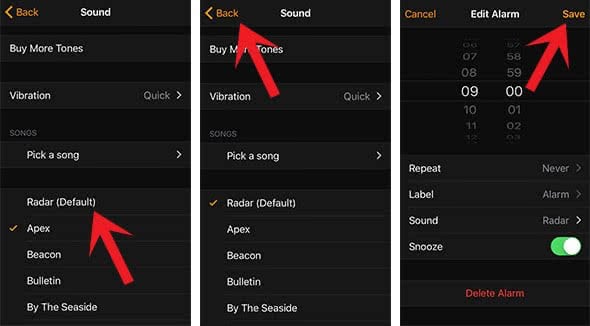 If you want to change the alarm tone of other alarms, you have to duplicate this trick. At the moment, there is no option to change it for all alarms at once.
Don't forget to turn off the alarm, if you just wanted to change the sound, but not activate it. Once you hit save it automatically turns the alarm on.