Spotify: How To Share Songs And Playlists With Friends

You want to share a Spotify song with a friend from your iPhone, but what is the best way to do it? The music streaming service Spotify has a solution. You can share a song on Spotify, a Spotify album or a Spotify playlist with friends. We show you how to share songs on Spotify, how to share albums on Spotify and how to share playlists on Spotify.
If you want to share a song on Spotify, you just have to select a song or tap the three dots on the right side of a track in a playlist or album. Otherwise, you tap the three dots next to the name on the on-demand display of the song. It will open a new display, where you see many options, as well as "Share" below the album cover.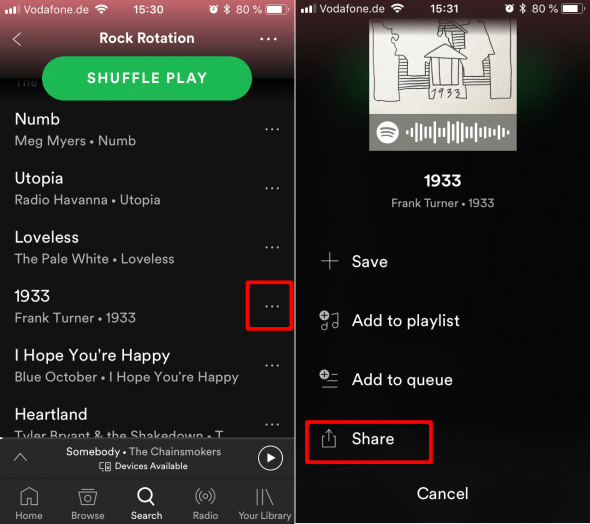 Once you tapped the "Share" button you will see a list of messenger services as well as the option to "Copy Link" or "More" if you want to email a Spotify link or add s Spotify link to Notes.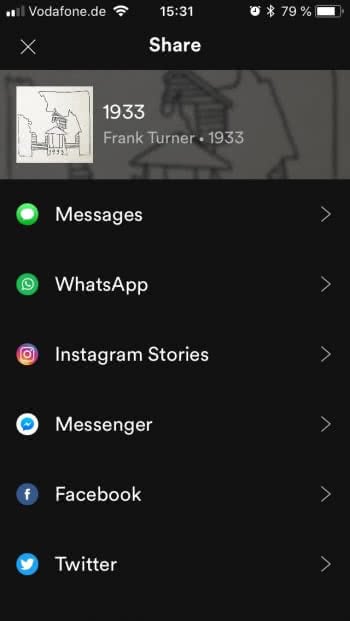 If you'd rather share an entire album on Spotifywith friends open the album and tap on the three dots in the upper left corner.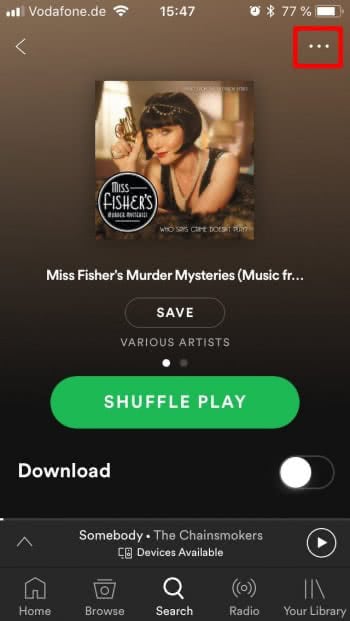 Now you should see a list starting with "Save" and if you scroll down you should also see a "Share" icon. Once you tap the "Share" icon you will see the same list of messenger services like when you share a song (see above).
Sharing a Spotify playlist with friends is as easy as sharing a Spotify album. Tap the three buttons in the upper right corner, scroll down to "Share" and select your favorite messenger service from the list. Now just share the playlist link with a friend and you're done.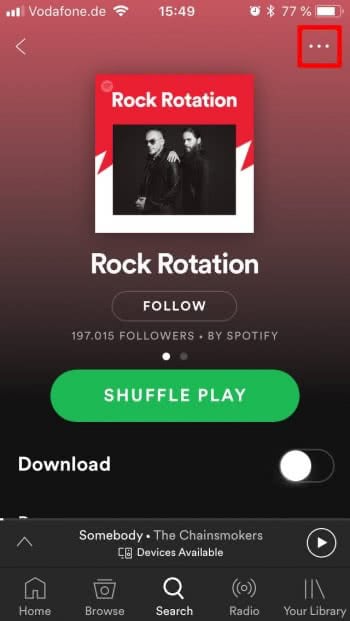 Receive links to songs on Spotify
As soon as you received a link to a Spotify song, a Spotify album or a Spotify playlist you can just tap on the link and the link should open. If you do not have Spotify installed you can also open the link in Safari or download Spotify from the App Store.