Switching From Windows Phone To iPhone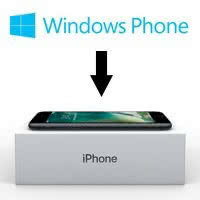 The future prospects of Windows Phone are looking dark right now, considering they only have a market share of 0.4 percent (state: End 2016). So, if you decided for this or another reason to switch to an iPhone, you probably will ask yourself: How do I transfer my contacts? Can I import my emails to the iPhone? What happens with my photos? We want to make the switching from Windows Phone to iPhone easier for you and compiled some tips for you.
Get & install iTunes

iTunes basically isn't necessary anymore for the installation and usage of an iPhone. However, iTunes provides useful functions such as creating local backups of your iPhone. If you have problems with your iPhone (e.g. it doesn't start anymore), you can solve the problem via iTunes.
That's why it is good to have iTunes installed on your computer. If you own a Mac, you will already have the program pre-installed.
For Windows PCs, use the following link to download the software:
https://www.apple.com/itunes/download/
Contacts, calendar & emails
If you have been using your Microsoft account so far to manage contacts, calendar, and emails on your Windows Phone, you can easily set up your Microsoft account on an iPhone.
Take your iPhone and go to Settings > Mail [or Contacts or Calendar] > Accounts > Add Account. Then tap Outlook and follow the instructions on the display to set up your Microsoft account.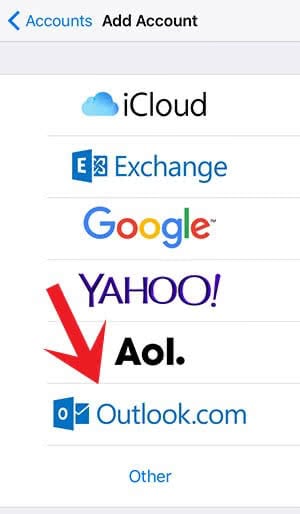 Once the account set up completely, you will see the contacts, calendar entries, and emails in the pre-installed iOS apps on your iPhone.
Photos & Videos
You probably had a microSD card for the photos and videos on your Windows Phone. This storage option is not available for the iPhone.
Depending on the size of the internal storage of your iPhone, it might be good to save the photos and videos in a Cloud.
Apple's own product is called ciCloud Photo Library. It synchronizes the photos and videos on all your Apple devices. New photos and videos are uploaded automatically. Every iCloud account gets 5GB for free. If you want to extend it to 50GB, you have to pay an affordable price of $0.99.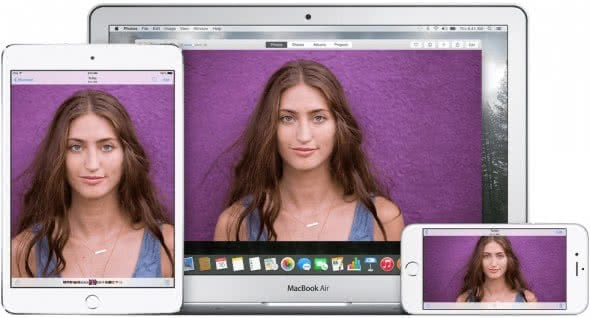 If you were using Microsoft OneDrive for your Windows Phone to keep your photos and videos synced, you can keep using it on your iPhone as well. You just need to install the iOS app so that you get access to your photos and videos from your iPhone.
Besides this option, you can obviously copy the photos and videos from your old Windows Phone to your computer. Then you can transfer them to your iPhone via iTunes.