How To Install Kodi (XBMC) On iPhone Without Jailbreak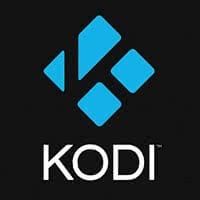 Kodi (former XBMC) is a free media player that originally was created for the Xbox. It can play all existing video formats. Although Kodi is not available on the App Store, you can use this trick to install the music player on your iPhone – for free and without jailbreak. Just follow the guide below!
Install Cydia Impactor
First, you need the current Kodi IPA File that you can get on Google or via this link.
Then you need to install the Cydia Impactor on your Mac or Windows PC. Open the following link and choose the operating system that you need:
Install the app on your Mac or PC.
Install Kodi on iPhone
Now connect your iPhone to your computer and close iTunes in case it opens automatically.
Open Cydia Impactor on your computer. Your iPhone should be displayed in the first field. If not, you have to choose it in the dropdown menu. Drag & Drop the Kodi IPA File in the window of the application.

You will be asked for your Apple ID and password. However, it doesn't necessarily have to be the Apple ID that you normally use on your iPhone or other iOS devices. If you have another one, you can also use that one. The Apple ID is just used to give IPA File a signature.

The installation of Kodi on your iPhone can take a moment.

Once the installation is finished, you can take your iPhone and go to Settings > General > Device Management. Tap your Apple ID under Developer App. You have to trust the application first. Click Trust "YOUR APPLE ID" and confirm in the pop-up window.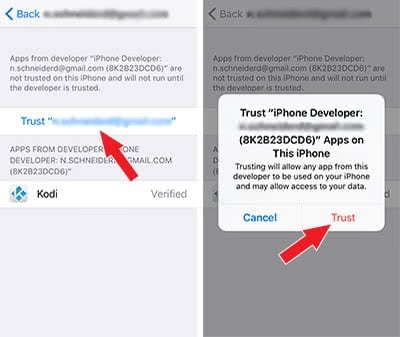 That's it. You should now find the Kodi app on your Home Screen. Have fun with Kodi on your iPhone!