Apple Music: Save Money With The Annual Plan!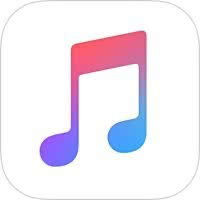 Until recently, you only had the possibility to choose an Apple Music subscription plan that had a period of a month. For those, who cannot benefit from the student subscription, have to pay $9.99 per month. Now you can have the individual plan as an annual subscription and it is much cheaper than the monthly payment.
Individual plan for a whole year
The annual plan for individuals at Apple's own music streaming service costs only $99 in total. The cost for a monthly subscription for individuals is $9.99, which adds up to $119.88 for a whole year. Therefore, you can save more than $20, if you subscribe to the annual plan! The available features for Apple Music stay the same. Changing the subscription plan is still a little bit hidden. That's why we want to show you how you can change your subscription plan for Apple Music in order to save money!
Open the App Store or iTunes Store on your iPhone and scroll down to the bottom. Click Apple ID: xxx and then View Apple ID. Enter your password or use your Touch ID to sign in.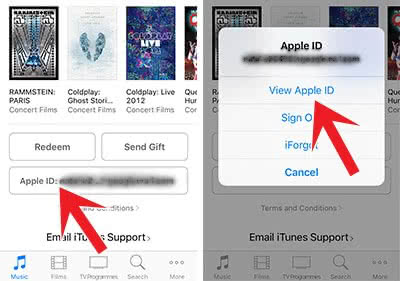 Now click Subscriptions to see all your subscriptions and select the Apple Music Subscription. You will see an overview of the different options for Apple Music. If you want to benefit from the cheaper annual plan, you just have to select Individual (1 Year). From now on, you will stream your favorite music with the cheaper plan without giving up on any features.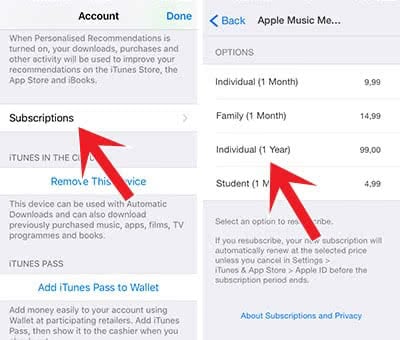 In another article we show you more tips & tricks for Apple Music!